How to interpret the Aurora Forecast
The Icelandic Met Office measures solar activity. Combined with the Cloud Forecast, it will give you clues on where the Northern Lights are likely to be seen.
Use the slider at the bottom of the graphic to adjust the date and time of the forecast.
Please note that the forecast changes frequently and is most reliable at about 6 pm of the current day. This is however not a guarantee for seeing the Aurora.
Cloud cover
A simple rule: No clear sky = No northern lights.
There are different cloud levels that have different impacts.
Change the display for cloud types using the tabs at the top of the graphic.
High clouds don't really bother us in Iceland. Focus on the lower and middle clouds, and look for white spots or lighter shades on the map.
Solar activity
The 9-point scale on the right side of the page is a simple way to judge your chances of seeing something.
0-2: Low, almost no, activity. Anything you see may appear as pale as a cloud.
2-3: Moderate, but with good chances to catch the  Northern Lights. This is the most usual forecast. Go out!
4-6: Húrra! A big solarstorm is coming, don't miss your chance to catch some amazing Aurora displays!
7-9: Highly unusual, maybe your friends and relatives at home will see the Northern Lights, too!
Http iframes are not shown in https pages in many major browsers. Please read
this post
for details.
Leirvogur – Magnetic Observatory
The magnetic observatory Leirvogur measures the magnetic disturbances above Iceland. When the graphs start moving, solar winds are rattling the magnetic field of the Earth which is usually followed by outbursts of auroral activity. Click on the picture to see the real-time-record.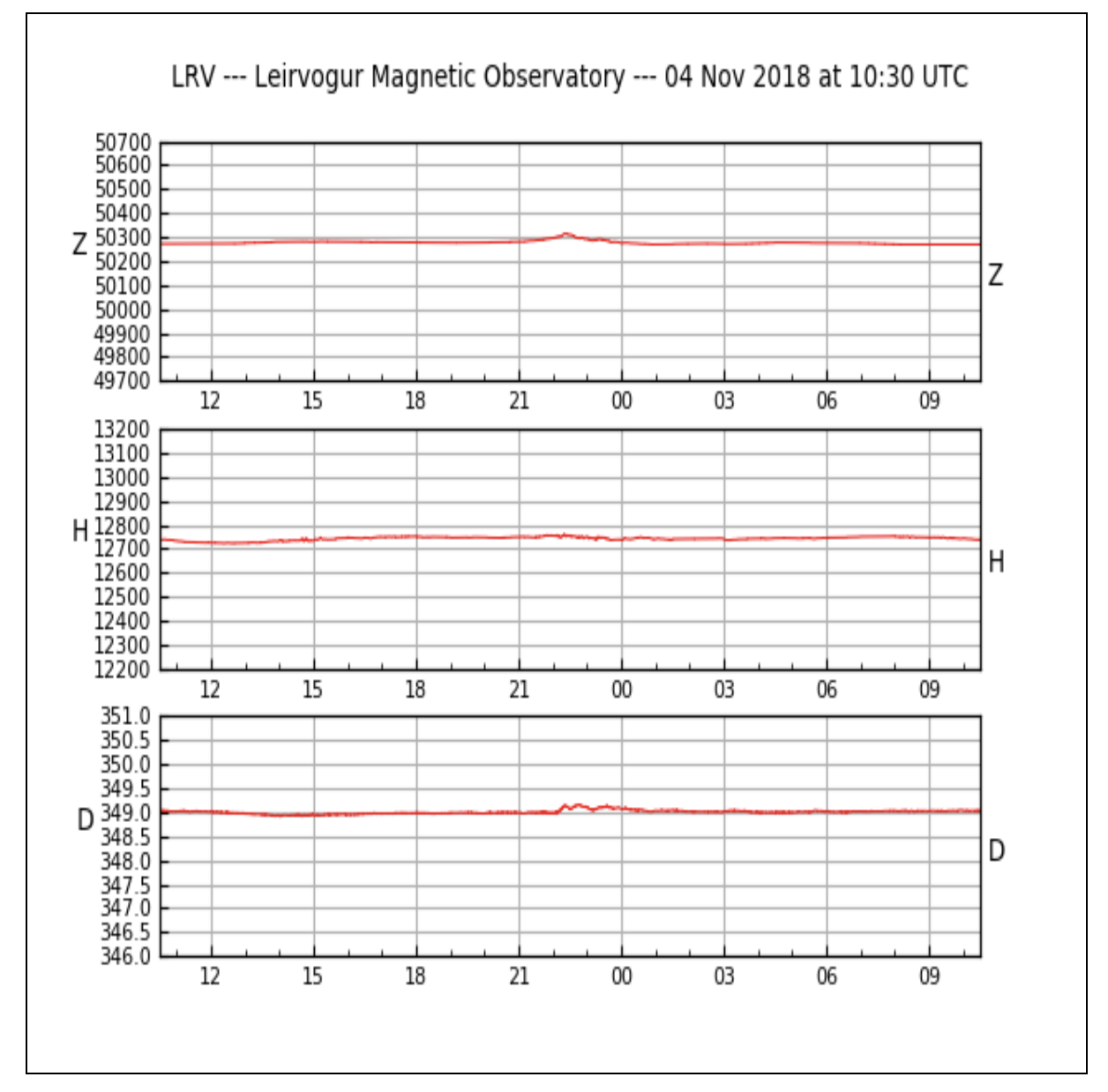 Space Weather Prediction Center
JOIN A GUIDED NORTHERN LIGHTS TOUR!
To fully enjoy the Northern Lights experience we recommend a guided tour. You will save time and worries, the guides are aware of the conditions both in weather and solar activity and you'll be in great company with like-minded people.
We fully recommend any of the companies below. We've carefully selected these collaborators since we've known them for years and know they are reliable and professional.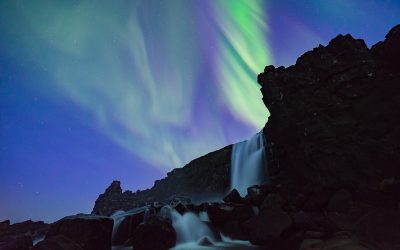 All in one! – Three must-do tours all perfectly packaged in one!
This easy travel package is for those wanting to explore the best of Iceland while staying in Reykjavík.
Within two days, join us on the must-do Golden Circle which is comprised of the amazing Gullfoss Waterfall; Iceland´s only erupting hot spring, Geysir; as well the site of the world´s oldest existing parliament, Þingvellir National Park.
When night falls we set off in search of the magical and mysterious Northern Lights. The next day, we'll head towards Iceland's majestic south shore and explore Waterfalls, the famous black sand beach and the picturesque town of Vík.
read more