Free cancellation
You'll receive a full refund if you cancel at least 24 hours in advance of most experiences.
Electronic voucher
Instant confirmation on your device.
Best price guarantee
No hidden fees, best value for money.
The Golden Circle is a must-see destination for anyone visiting Iceland. Located just outside Reykjavik, this route takes you on a journey through some of Iceland's most stunning landscapes, including the Geysir geothermal area, Gullfoss waterfall, and Thingvellir National Park.
At the Geysir geothermal area, you'll witness Strokkur geyser erupting every 10 minutes or so, sending hot water and steam into the air. Gullfoss waterfall, located on the Hvítá river, is a powerful and beautiful sight to behold. And Thingvellir National Park, a UNESCO World Heritage Site, offers walking trails with stunning views of surrounding mountains and valleys and the crystal-clear Silfra fissure, a popular spot for divers and snorkelers.
Book a Golden Circle tour to make the most of your time with experienced guides who can provide fascinating insights into Iceland's history and geology. Tours often include additional activities such as snowmobiling, horseback riding, or a visit to a geothermal spa, making for an even more memorable experience. Don't miss out on this unforgettable journey through Iceland's unique natural wonders and history.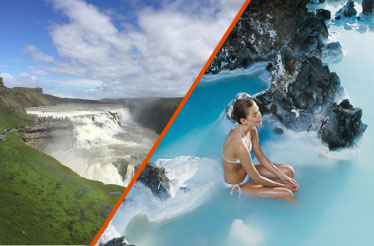 GOLDEN CIRCLE
& BLUE LAGOON
HIGHLIGHTS
Fully guided tour – English speaking
Geysir, Þingvellir, and Gullfoss
Entrance to Blue Lagoon
Pickup/dropoff in Reykjavik City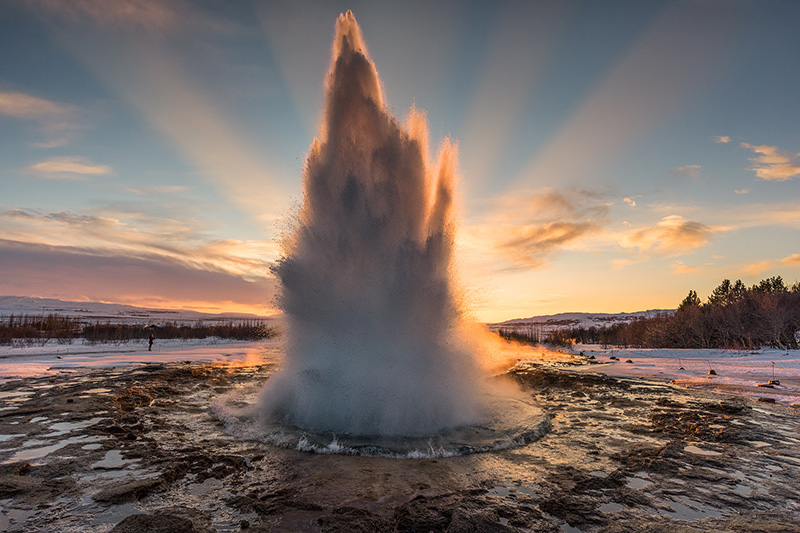 SMALL GROUP DELUXE TOUR WITH FARM VISIT
HIGHLIGHTS
Fully guided minibus tour
Geysir, Þingvellir, and Gullfoss
Friðheimar farm visit
Pickup/dropoff in Reykjavik City