Free cancellation
You'll receive a full refund if you cancel at least 24 hours in advance of most experiences.
Electronic voucher
Instant confirmation on your device.
Best price guarantee
No hidden fees, best value for money.
The Blue Lagoon is one of the most sought-after destinations in the world.
It's not just a natural geothermal spa; it's a unique experience like no other.
It's easy to see why visitors flock here to experience the mesmerizing natural beauty of the lagoon. The milky blue, mineral-rich waters of the lagoon are heated by the geothermal activity in the area, making it a one-of-a-kind ecosystem. The silica content of the waters is known to be therapeutic and beneficial for the skin, making it a popular spot for relaxation and rejuvenation.
What makes the experience even more unique is the ever-changing climate of Iceland, where you can soak in hot water while overlooking snow-capped mountains in winter or bask in the midnight sun in summer.
To make the most of your visit, choose one of the available day tours and activities that include entrance to the Blue Lagoon as well as transportation to and from Reykjavík.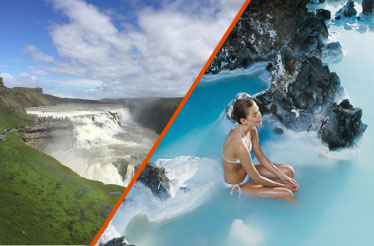 GOLDEN CIRCLE
& BLUE LAGOON
HIGHLIGHTS
Geysir, Þingvellir, and Gullfoss
Entrance to Blue Lagoon
Pickup/dropoff in Reykjavik City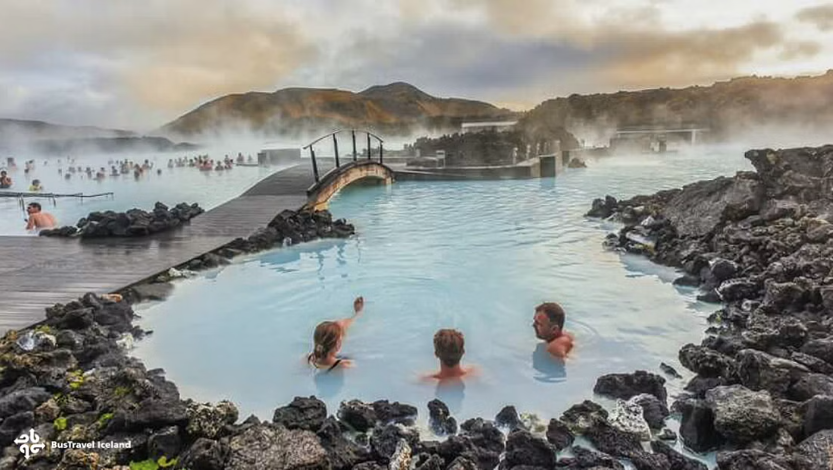 VOLCANO HIKE AND BLUE LAGOON
HIGHLIGHTS
Fully guided tour – in English
Hike to the site of the 2021 and 2022 eruptions
Entrance to Blue Lagoon