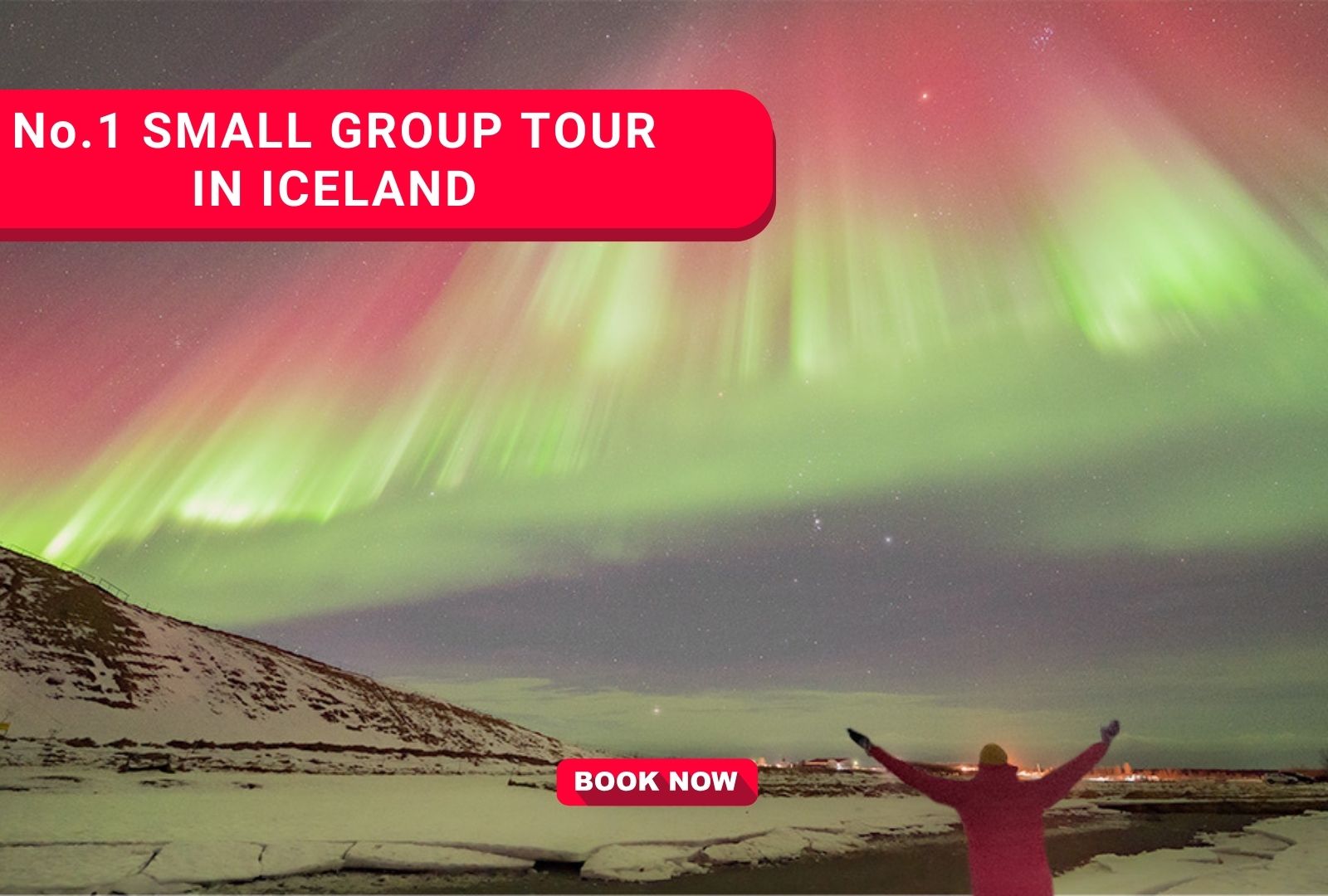 My adventure to see the northern lights in Iceland was incredible. Our guide Daniel was extremely fun and knowledgeable, and made everyone feel very comfortable. On our first stop we got some faint lights, but Daniel pushed on and on our second stop we had some fantastic views, and some of the best hot chocolate I've ever tasted. Highly recommended!
No 1 NORTHERN LIGHTS MINIBUS TOUR – SMALL GROUP, FREE PHOTOS, HOT CHOCOLATE & CINNAMON BUNS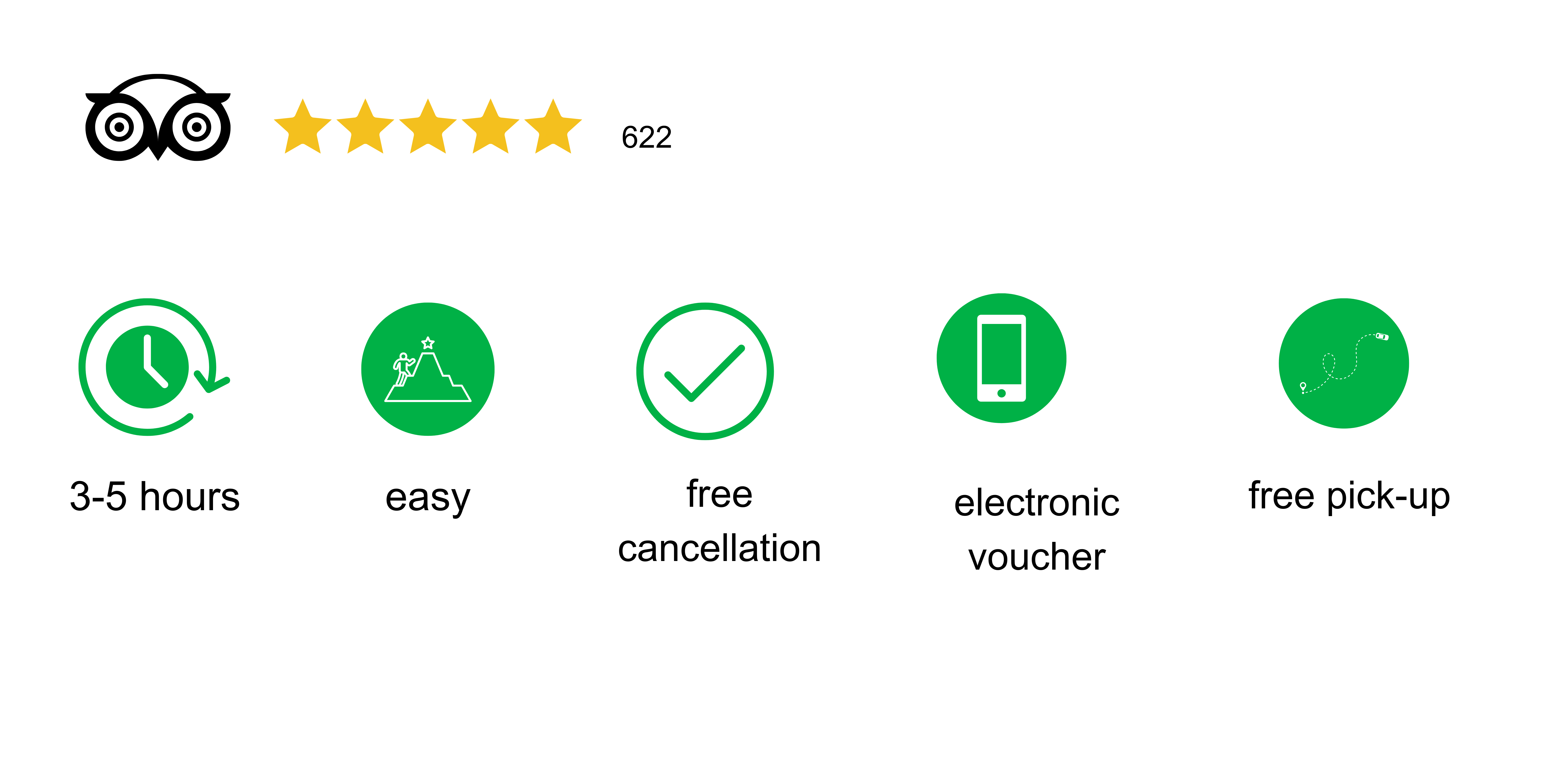 RAISE YOUR CHANCES: JOIN THE NORTHERN LIGHTS SPECIALISTS
Seeing the Northern Lights is a lifetime dream of many, and witnessing the beauty of this natural wonder is an unforgettable experience.
However, finding them can be tricky, and they don't just appear on demand. Cloud cover and road conditions in the arctic winter can be tricky, and interpreting the northern lights forecast is not always easy.
So travel safe and in style with our experienced local guides, who will go far and beyond to make your dream come true.
NORTHERN LIGHTS MINIBUS TOUR: HIGHLIGHTS

✅ Fully guided Northern Lights hunt with an experienced local expert guide
✅ Travel in style in our Mercedes Sprinter Minibuses
✅ Making memories: Get FREE photos of you with the Northern Lights in high quality
✅ We keep you warm: Woolen blankets, hot chocolate and Icelandic cinnamon buns
✅ Northern Lights guarantee: Join again for free, if you do not see the Northern Lights. No limit 💯



Why book with us?
Book directly at the local company. If you need to cancel, make changes or help planning your vacation you can count on us to be there by your side.
✅ Best price guarantee
✅ Free cancellation
✅ Electronic voucher
✅ Support the local businesses
Our experienced and knowledgeable local guides enjoy showing our guests all the wonders our beautiful island has to offer!
After being picked up in the Reykjavik Capital Area, we will head out of the city away from any light pollution to the best location , chosen on the day, for visibility of the evening. We sometimes need to wait for the Northern lights to appear, and even change location over the evening. The guide is always in contact with our office and other locals for details on where the visibility is best each evening in case they need to change location. We always try to go where the crowds are not, but can not always guarantee that others looking for the Northern lights will not show up at the same spot.
When there, you will be served homemade hot chocolate made from real Icelandic chocolate while enjoying the beauty of the Northern lights.
✅  FREE photos of you with the Northern Lights in high quality
✅ Hot chocolate to warm you up in the cold
✅ Cinnamon buns from Reykjavík's best bakery
✅ Icelandic wool blanket to keep you warm
✅ This is a small group tour to make your experience the best
✅ You get an experienced local guide to make your chance the highest of seeing the lights
✅ You can join as many times again if you do not see the Northern Lights. No limit.
Sólheimajökull Glacier
The Solheim Glacier is a magnificent and humbling site to behold. A ten-minute walk will lead you from the parking lot up the gravel path leading to the face of this glacial tongue extending from Myrdalsjökull, you will witness the glacial bed upon which the Solheimajökull sat not more than 50 years ago. Here you can also see beautiful icebergs revealing deep blue colors that have broken away from the glacier and floated down the lagoon.
Reynisfjara (The Black Sand Beach)
This is one of the most famous and most visited sites in all of Iceland. Marvel at the unique volcanic black sand beach of Reyisfjara with rising basalt columns, a large basalt stone cave that has been battered by heavy oceanic waves. This is both a beautiful and dangerous destination, where heavy 'sneaker' or rogue waves can catch visitors off guard by coming higher up the beach than expected. We always warn you to keep one eye on the ocean as you enjoy this sight.
Vík í Mýrdal
The quaint town of Vík is Iceland's southernmost town with a traditional Icelandic church overlooking the ocean and the three trolls of the black sand beach. At this stop, you will have a chance to grab some lunch & use the restroom, explore the town, spend time at the beach, or do some souvenir shopping at Icewear's outlet store. This is the farthest point along the south coast tour, from here we will head back in the direction of Reykjavik.
Skógafoss
Along the return trip to Reykjavik, we will stop at the powerful 65-meter-tall Skógafoss Waterfall where a short walk up a flight of steps will reveal one of Iceland´s most scenic views of glaciers, volcanoes and black sandy beaches. With viewpoints both above and directly next to the waterfall, photographers will have plenty of chances to capture that unique shot.
Seljalandsfoss
The Seljalandsfoss waterfall is for many guests the highlight of this trip, as you can walk along and behind this waterfall offering a completely unique perspective; just be sure to bring a rain jacket! During the short days of winter as you may be arriving in the evening, this waterfall is lit up to still give you a chance to capture the perfect regardless of the amount of sunlight. From here we will spend about 1.5hrs in the coach returning to Reykjavik.
Northern Lights Hunt
Starting off in Reykjavik from our Reykjavik terminal at Skógarhlíð 10 we will head outside the city to get as far from light pollution as possible. On a successful night of northern lights hunting, you will see the dancing display of the aurora borealis. The northern lights are a most elusive sight as they are such an unpredictable phenomenon and one that is truly magnificent when witnessed.
What happens if I don´t see any lights?
We are working with Iceland´s most talented Northern lights hunters to find the best places every night.
It is never a guaranteed that we will see northern lights, however, we do our best to maximize our chances by picking the best locations.
Since it is never guaranteed to see aurora, we will make sure you get the chance to see them. In the event of a unsuccessful hunt, we offer you the chance to re-book as many times as needed until you partake in a successful northern lights hunt.
If the Northern Lights tour is canceled due to weather and you don't have an opportunity to participate in a subsequent tour, you will receive a full refund.
What do I need to bring?
For your comfort: Dress according to weather. In Iceland it is always wise to dress in warm waterproof clothes. Weather changes can be sudden so be prepared for all weather conditions. Waterproof jacket and pants, headwear and gloves, and warm socks/waterproof shoes are recommended, especially since we will be outside at night during the hunt for the northern lights. And do not forget the most important thing – Your smile 🙂
Friendly cancellation policy
Full refund if cancelled due to weather. Cancellation fee can be witheld if cancelled with short notice.
1 day notice: 100% charge
We pick you up from hotels, guesthouses, or your closest bus stop if you are located in the downtown area of Reykjavik. See bus stops here.
Pick-up times:
August 20th to September 11th between 21:30 – 22:00
September 12th to March 31st between 20:30 – 21:00
April 1st to 23rd between 21:30 – 22:00
April 24th to May 3rd between 23:00 – 23:30
Joining a Northern Lights small group tour can be a fantastic way to enhance your experience of witnessing this natural wonder in the Arctic regions. Here are some reasons why you might consider joining us:
Expert Guidance: This tour is led by experienced guides who are knowledgeable about the science, folklore, and best practices for viewing the Aurora Borealis. Their expertise can significantly increase your chances of seeing the lights and understanding the phenomenon.
Prime Locations: We choose remote, dark-sky locations far from light pollution, providing the best conditions for Northern Lights viewing. These locations are carefully selected to maximize your chances of witnessing the spectacular display.
Safety: Arctic regions can be harsh and unforgiving environments, especially during the winter months. Joining a group tour ensures you have access to the necessary safety equipment, transportation, and support to stay warm and comfortable during your excursion.
Camaraderie: Traveling with a small group of like-minded individuals can enhance your experience. You can share the excitement of seeing the Northern Lights and create lasting memories together.
Photography Assistance: If you're interested in capturing the Northern Lights with your camera, we provide guidance on how to take the best photographs.
Convenience: We handle all the logistical details, making your trip stress-free and allowing you to focus on enjoying the experience.
Weather Flexibility: Weather conditions in the Arctic can be unpredictable, and it's not uncommon for travellers to have to wait for clear skies to see the Northern Lights. We are flexible in terms of adjusting schedules and locations to maximize your chances of seeing the lights.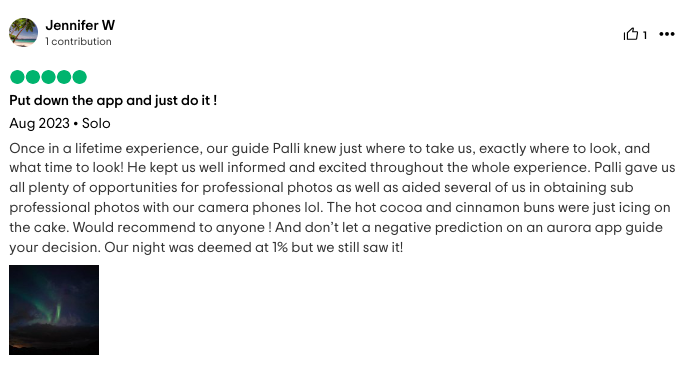 Best selection of northern lights tours and winter adventure in Iceland
Free retry if lights are not seen