NORTHERN LIGHTS SUPERJEEP TOUR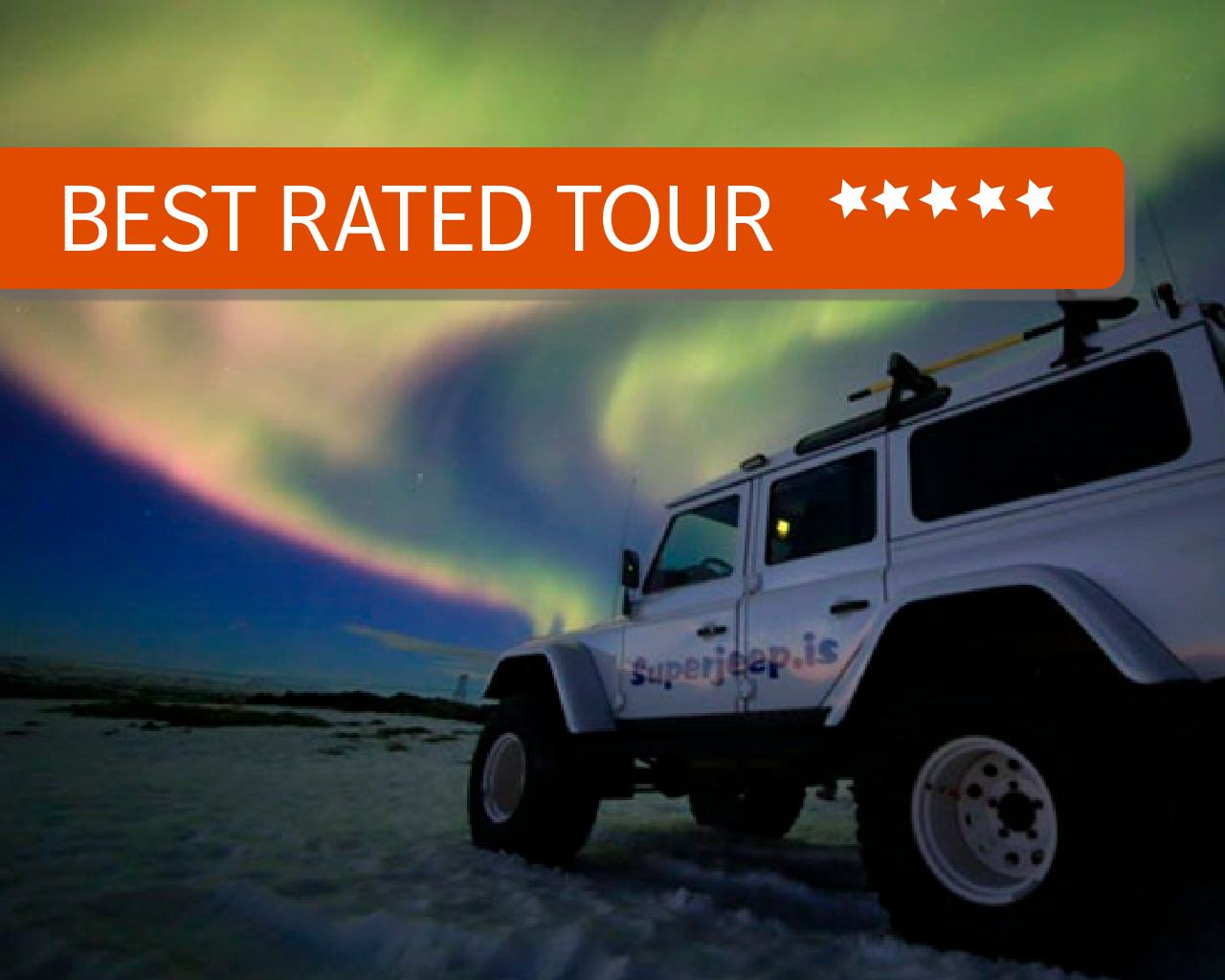 Once in a lifetime experience
Can't believe how lucky we got. In the beginning we didn't see much and the team tried their best and took us to a couple of different locations. When all hope was lost, what began as a little sparkle lead to an enormous show, the lights were in full force and truly remarkable.
Our driver Hofi was terrific, extremely knowledgeable and good fun.
Fantastic experience! 
Do you want to make your aurora adventure a once-in-a-lifetime experience? This northern lights superjeep tour is for you!
The Northern Lights are notoriously difficult to find. Maximize your chances of experiencing nature's greatest light show on this stress-free tour from Reykjavík. Guided by an experienced aurora hunter, and traveling by a super jeep that can handle Iceland's challenging terrain year-round, you'll head deep into the countryside where the skies are clearest and the lights most visible. Plus, convenient hotel pickup and drop-off are included.
ALREADY SOLD OUT?
HERE'S YOUR ALTERNATIVE: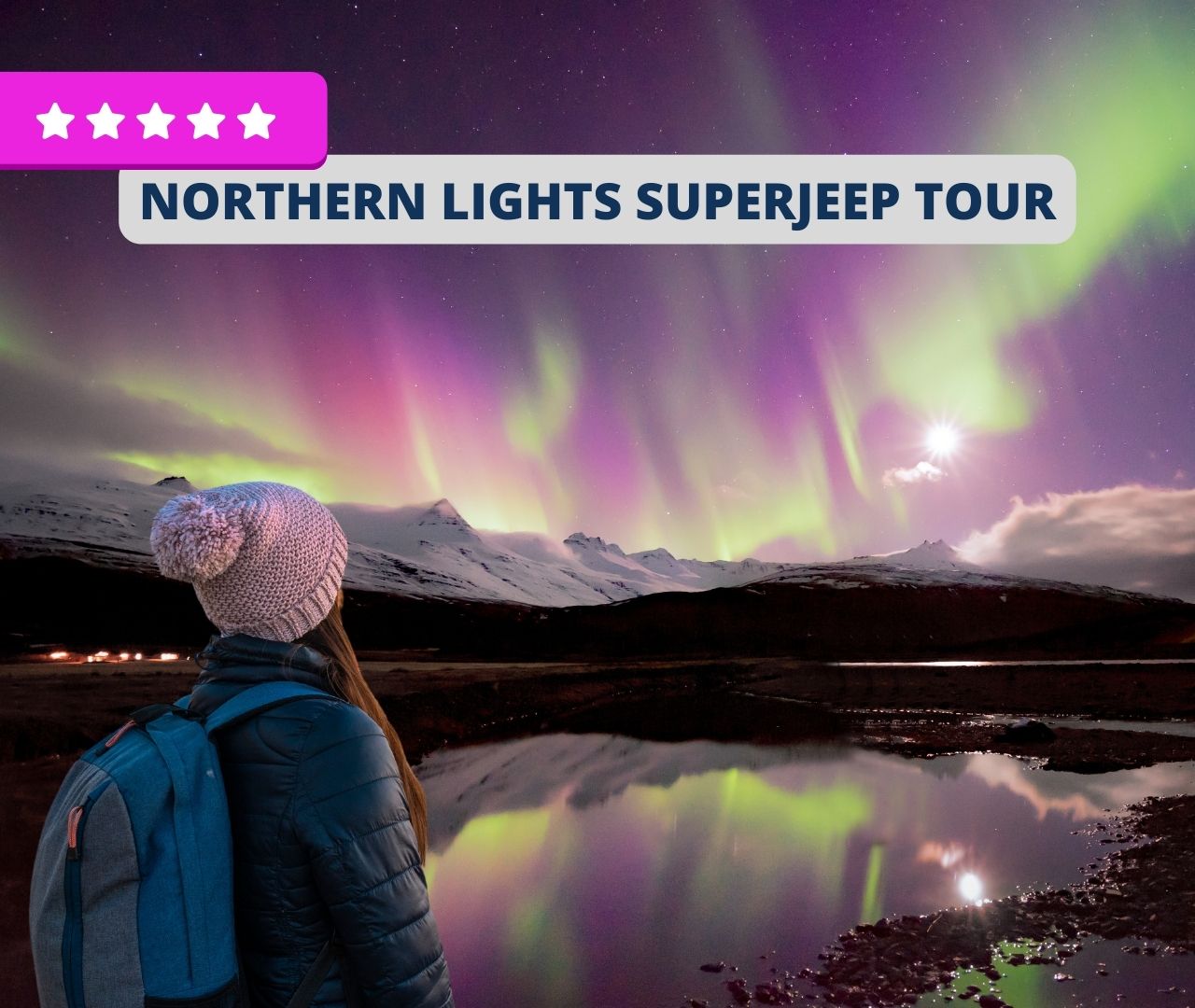 EASY CANCELLATION
BEST PRICE GUARANTEE
NO BOOKING FEES
FAST & SECURE PAYMENT
We accept the following cards:

Included
✓ Admission to Aurora Reykjavík
✓ Northern Lights chase in a modified superjeep
✓ Free pick-up and drop-off at the hotel
✓ Free photos of you with the Northern Lights
✓ Hot Chocolate & Reykja vodka
✓ Northern Lights guarantee: Free retry if no lights are seen
What do I need to bring?
Aurora Reykjavík
✓ Your camera (you will learn how to take pictures of the northern lights during your visit)
✓ Your phone and earphones (we offer QR-based audioguides)
Superjeep Tour
✓ Warm and waterproof clothes
Highlights
✓ Superjeep allows you to go off the beaten path
✓ Experienced aurora-hunter guide
✓ Wi-Fi in the jeep to upload photos
Cancellation policy
We will charge a cancellation fee of 100% if booking is cancelled 2 days or less before event.
What do I need to bring?
It is important to understand that in Iceland you can experience all four seasons in less than one day. It is vital to wear comfortable and appropriate clothing like waterproof, walking shoes, dress in layers to be able to enjoy your journey to the fullest.
Important informations
This tour lasts 3-4 hours. Free pick-up from your hotel in the capital area begins at 20:00.
Minimum age for this tour is: 5
The Northern Lights super jeep tour is dependent on the weather and sky conditions and we reserve the right to cancel at any time. If the evening tour goes ahead and the Northern Lights are not seen, we will offer you to try once again for free! the free try never expire as long as we are running the hunt for the Northern Lights but the FREE try will always be pending on availability.
Make sure you book your Northern Lights tour in Iceland for your first night in town in order to maximise your chances of seeing the northern lights. Please note that the size of your group can grow if we've had to cancel several nights in a row due to weather. We indeed try our best to find Northern Lights for everyone!
Please contact us around 16:00 on the day of your tour, To confirm the forecast is good and tour is ON to info@superjeep.is or call 00 354 569 8000