NORTHERN LIGHTS SMALL GROUP TOUR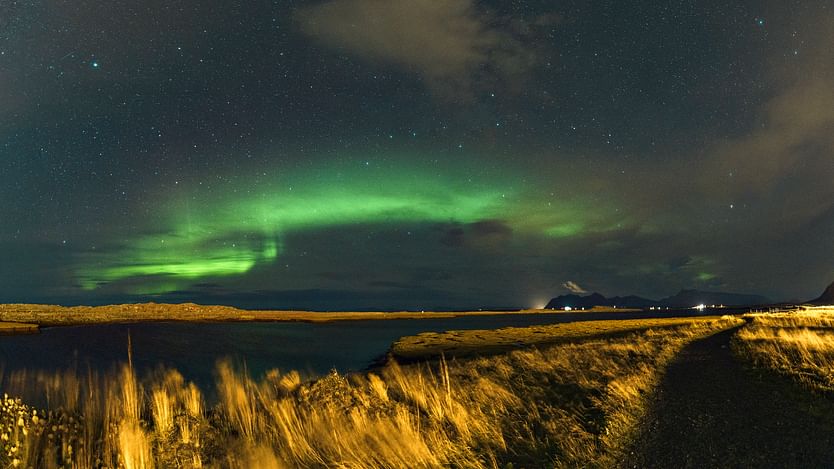 Words simply cannot justify the sight of this spectacular phenomenon. It's an experience that we know you will want to savor and enjoy.
So, with this in mind, our Northern Lights tour has been created accordingly – with an absolute emphasis on the word 'experience'.
First off, we will start our hunt for the Northern Lights with a bit of pre-planning via the Aurora forecast and start our exploration by heading in that direction. Sometimes the lights want to be chased and that is all part of the fun.
If we do find them, it is a unique moment. If not, you get to try again.
Authentic Icelandic wool blankets, hot chocolate and Icelandic pastries are included.
By traveling in a minibus you get the qualities of a smaller group (max 19 people) as we try to avoid the crowds for the best spot available.
​Pick up and drop off
English speaking guide
Warm Icelandic wool blankets
Hot chocolate
Kleinas (Icelandic pastries)
Here is how it works:
Every day we take a look at the forecast for the evening.
First, you need northern lights activity. Second, you need to have a clear sky. And last, you need to get out of the city to rid of the light pollution.
If conditions are favorable, we send you an email and operate the tour. If we don't find any lights, you have the option of going again for free (subject to availability).
Please keep in mind that sightings are never guarantee.
Only in the case the tour NEVER operates due to unfavorable weather conditions, you will be entitled to get a full refund.
What do I need to bring?
Camera
Clothing according to weather
You may also like