CLASSIC WHALE WATCHING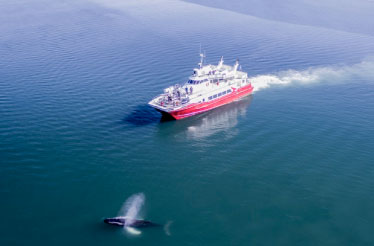 Reykjavík Whale Watching
Tour Description
Enjoy a magical journey into Faxaflói bay with our expert crew and specially trained naturalists. Explore the whales of Reykjavík under the excellent guidance of our marine biologist guides and learn all about the incredible wildlife that call Iceland their home. The bay is even full of birdlife, from puffins and gannets to guillemots and more, that actively feed on the plentiful fish found in the bay. Magnificent landscapes surround the area and add a unique contrast to the vast ocean, where the spectacular views on the horizon are certainly not to be missed. 
Meet us at our ticket office by the Old Harbour in downtown Reykjavík, where you will exchange your pre-paid voucher for boarding tickets. A few steps down the pier you will find our Visitor Centre, facilitated on board a converted fishing vessel permanently placed by the pier. This is where you will meet crew. Head downstairs to the hull of the boat and stroll through our unique floating wildlife exhibition to learn more about the animals we may come across on our tours. 
You board the whale watching boat through the Visitor Centre, where you will find several outdoor viewing platforms, a heated indoor saloon with large viewing windows, a cafeteria where you can buy light refreshments, toilet facilities and a cloak room where you can borrow our blankets and overalls for the duration of the tour. You can stay outside in the fresh air but you are also welcome to settle inside the heated lounge and observe from within. One of our excellent naturalists will give a live commentary throughout the tour and notify you of any sightings as we go.
The most common whale species encountered on our tours are the minke whales, humpback whales, white-beaked dolphins and harbour porpoises. Occasionally we see other species such as killer whales, fin whales, sei whales and long-finned pilot whales, however they are not as common. The whales are most abundant in summer, giving us a great chance to enjoy and understand them in their natural environment. Each year continues to surprise us however with the variety of whales we see in winter, and as our research shows, more and more whales are staying in the area all year round!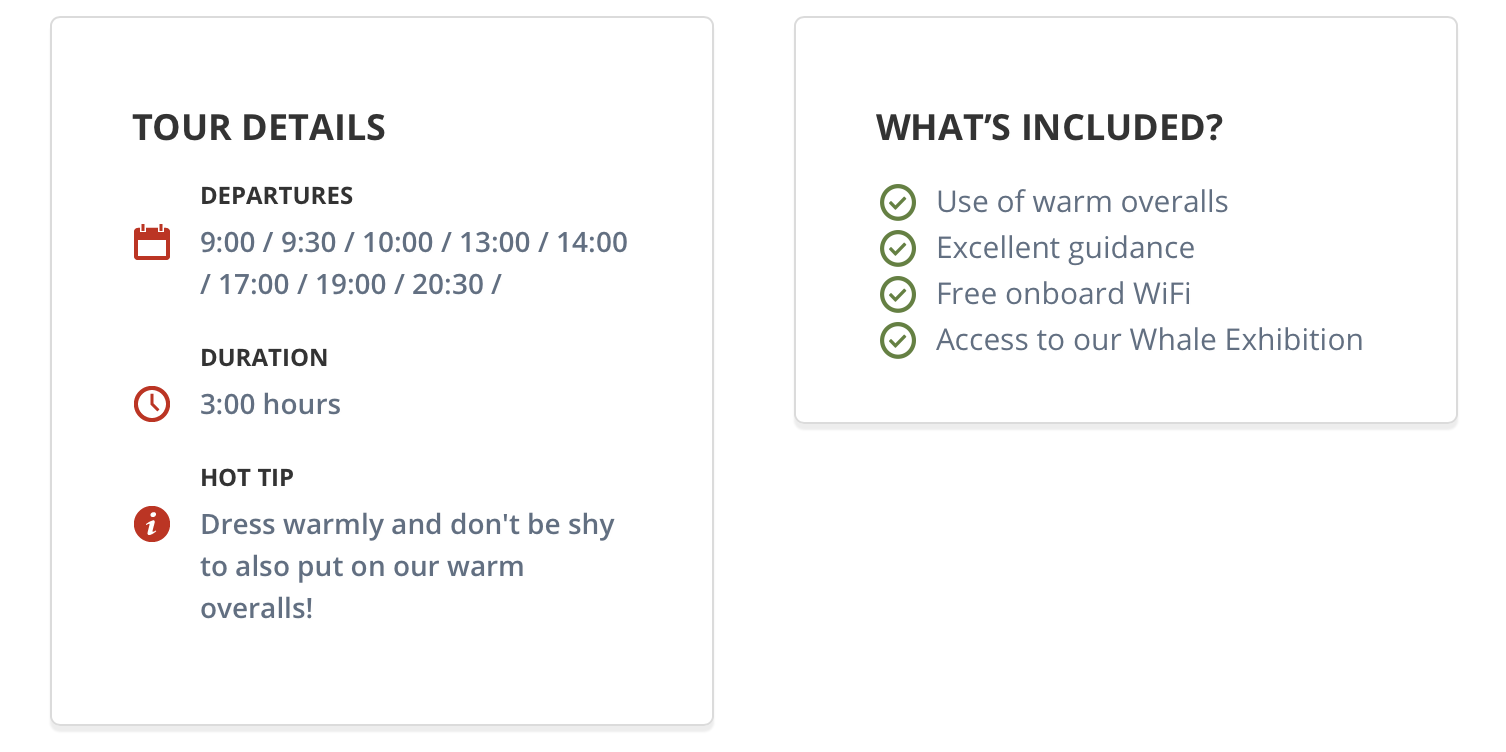 You may also like