Solar Maximum: Why Winter 2023/24 is the Perfect Time to See the Northern Lights in Iceland
Are you ready to witness the awe-inspiring beauty of the Northern Lights? There has never been a more perfect time than now! Forecasters are buzzing with excitement, predicting an exceptional Northern Lights season not only for this year but also extending into the next 2-3 years. If you've ever dreamt of standing beneath the mesmerizing waves of colorful lights, it's time to book your ticket to Iceland.
JOIN US ON A NORTHERN LIGHTS EXCURSION
What Are the Northern Lights?
The Northern Lights, also known as 'auroras,' are the result of charged particles from the Sun interacting with Earth's magnetic field. As the Sun goes through periods of intense activity, releasing solar flares and powerful solar winds, it treats us to more frequent and dazzling displays of this natural light show.
In this article, we'll delve into the heart of this electric anticipation, exploring why experts are so excited about this season and why it promises to be an extraordinary display of nature's wonder.
NORTHERN LIGHTS SUPERJEEP EXCURSION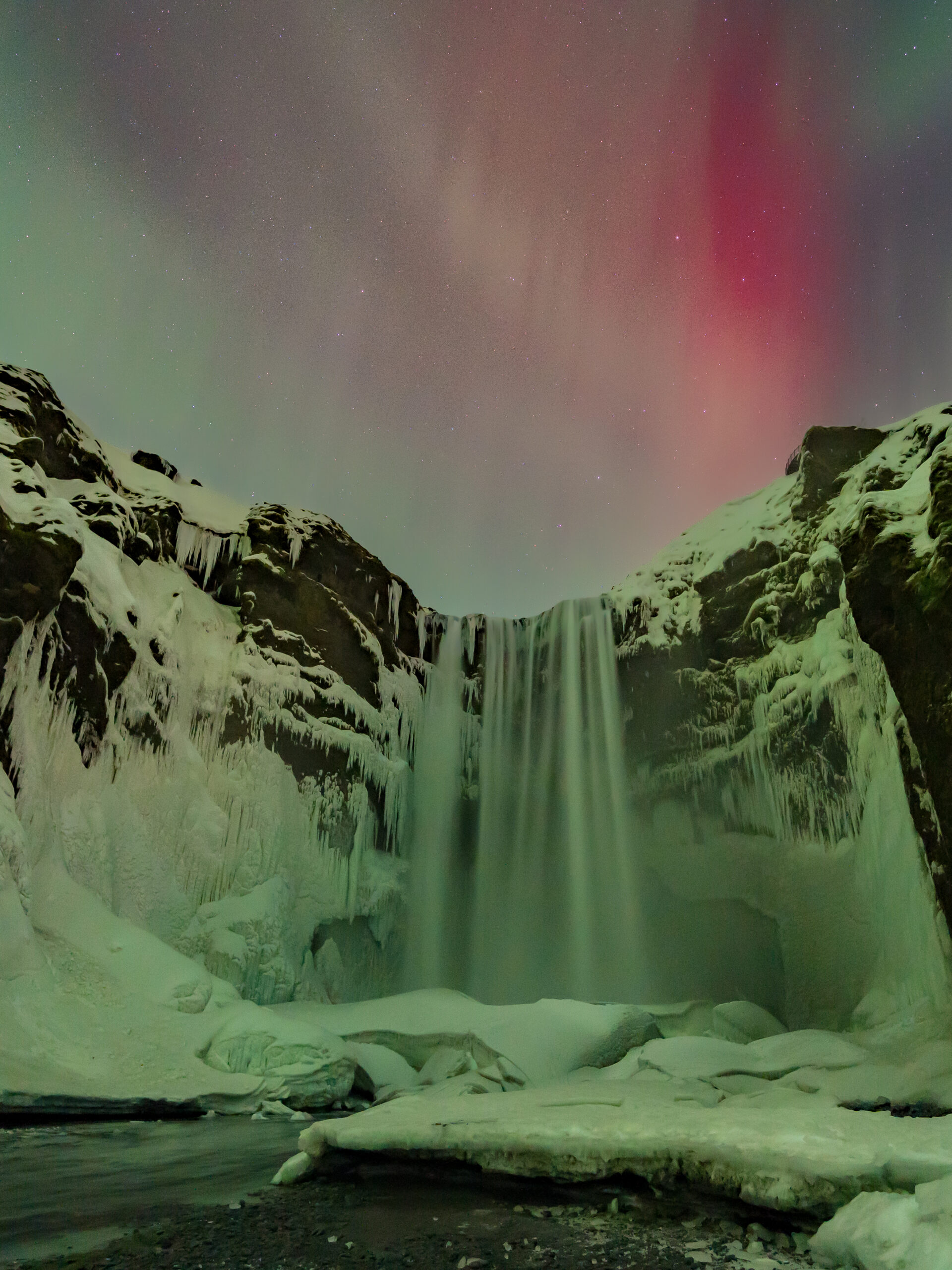 Rare red blood auroras occur more often during solar maximum 
Understanding the Sun's Activity Cycle
The Sun operates on an 11-year cycle, transitioning between periods of high activity, known as the "Solar Maximum," and quieter times, referred to as the "Solar Minimum." The Sun's ever-changing magnetic field, which twists and turns, sets the stage for fascinating solar events.
Sunspots: These cooler, darker patches on the Sun's surface indicate increased activity.
Solar Flares: Bright bursts of solar energy that can affect Earth's magnetic field and enhance the Northern Lights.
Coronal Mass Ejections (CMEs): Massive clouds of solar material and magnetism that, upon hitting Earth's magnetic field, create brilliant Northern Lights displays.
During the Solar Maximum, when the Sun is at its peak activity, we witness the most spectacular Northern Lights shows. With the upcoming surge in solar activity, places like Reykjavík in Iceland become prime spots to witness this phenomenon.
The Early Arrival of the Solar Maximum
Nature often surprises us, and this time, it's about the Solar Maximum arriving earlier than expected. Initially predicted for 2025, current data and observations suggest that the peak of solar activity may happen as early as 2024.
Signs of the Early Party
Several signs indicate the Sun's early awakening:
A rise in powerful solar flares.
Rare Solar Phenomena that have intrigued even seasoned astronomers.

Increased sunspots on the Sun's surface.
We already witnessed some spectacular and unusually colourful displays towards the end of last season – here is one of our real-time videos.
Are you ready for your aurora adventure? Take a look at our bestselling tours here!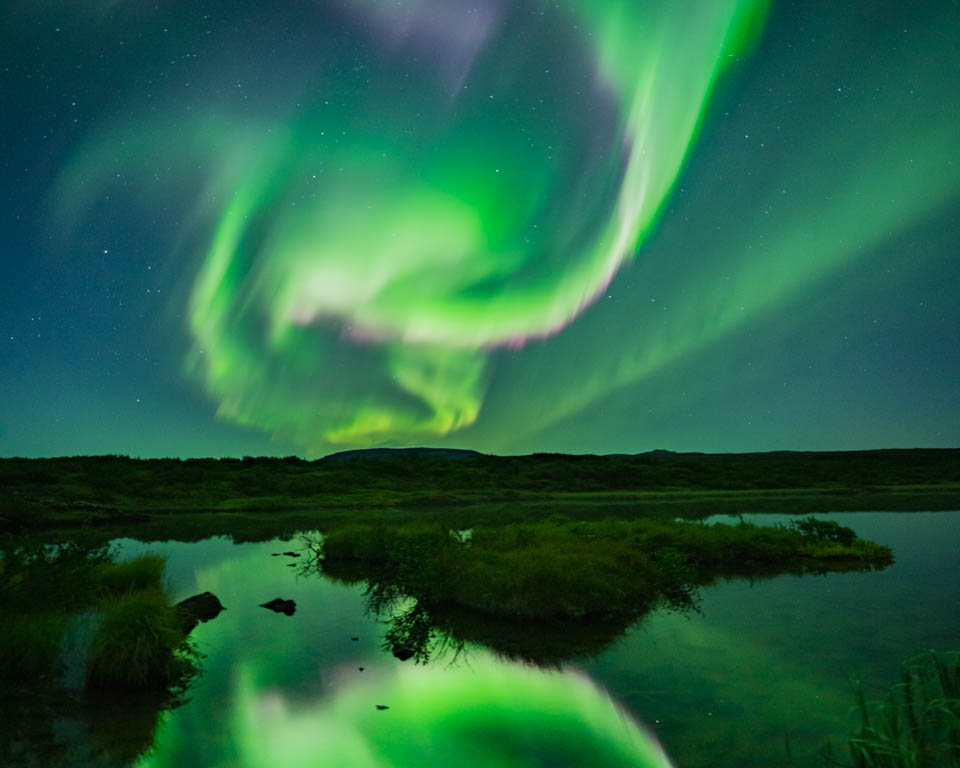 Outburst of Lights in September, Þingvellir National Park
NORTHERN LIGHTS SUPERJEEP EXCURSION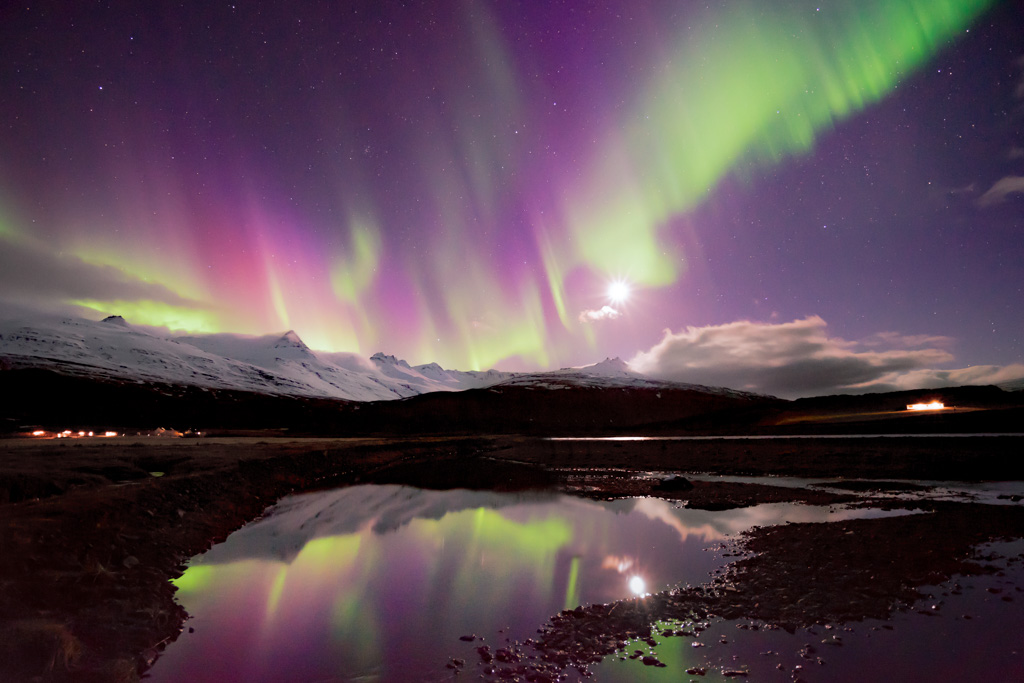 Pink and purple auroras on our Northern Lights superjeep tour
How the Solar Maximum Impacts the Northern Lights
During the Solar Maximum, Earth's magnetic field receives a higher influx of solar particles. These particles interact with atmospheric gases, resulting in vibrant displays of colored lights in the sky. Given the early arrival of the Solar Maximum, anticipate more vivid, frequent, and widespread Northern Lights, even in uncommon locations.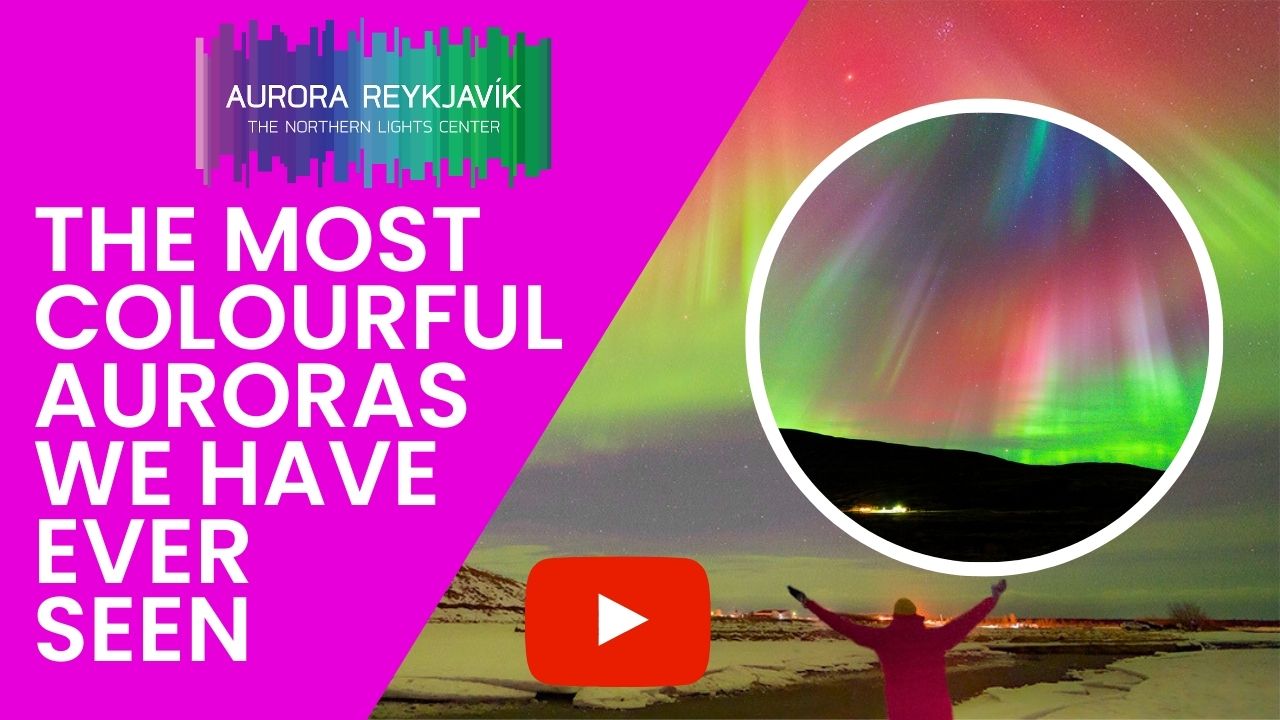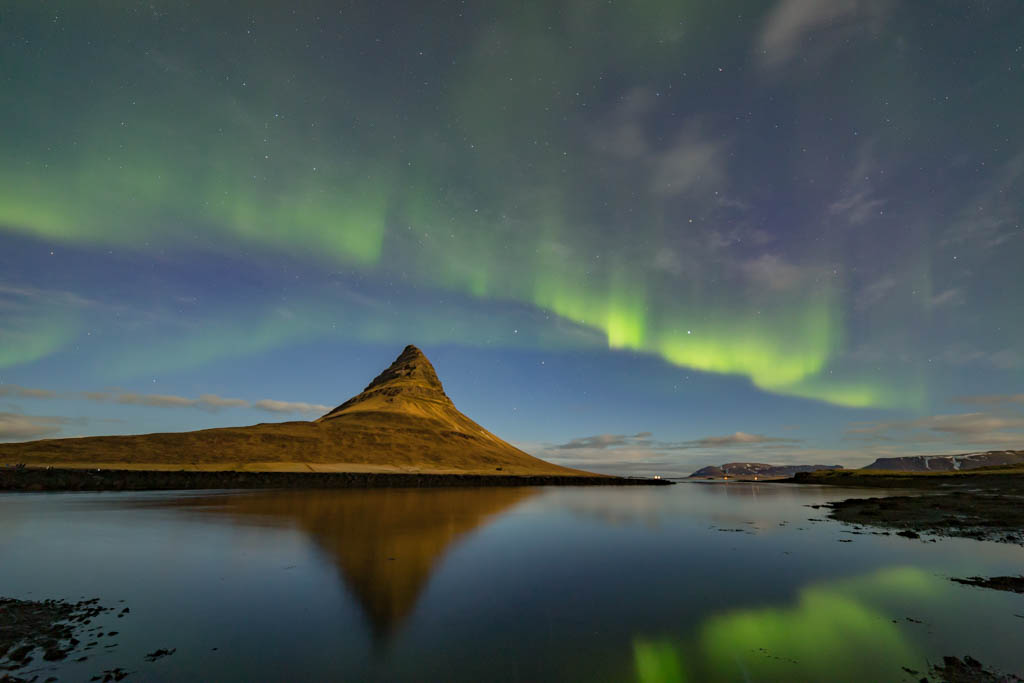 Northern Lights at Kirkjufell in March
What to Expect in Iceland in the 2023/24 Winter Season and Beyond
Reykjavík and other prime Icelandic locations are expected to become hotspots for aurora enthusiasts during the 2023/24 winter season. The surge in solar activity doesn't mean a one-season wonder; the subsequent 2-3 winter seasons are also expected to offer outstanding Northern Lights experiences.
The Magic of Witnessing the Amplified Northern Lights
Experiencing the Northern Lights is often described as a transcendental experience. With enhanced solar activity, the Northern Lights will shimmer more luminously, creating richer colors and intricate patterns in the night sky. Whether you're a first-timer or a seasoned enthusiast, this season promises an unforgettable performance.
Are you ready to plan your visit in February or March? Take a look at these tours.
Summary
1. In Iceland, the Aurora season starts around the end of August and ends in mid-April, and if you visit at any point within this time frame for a few days, you will have a good probability of success.
2. Contrary to the common belief, deep winter is not necessarily the best time for the northern lights, due to reduced solar activity and unstable weather conditions. Consider September or March to increase your chances!
3. Keep in mind that the magnificent Aurora Borealis is a natural phenomenon, which does not always show up on a cue. Even when the odds seem to be in your favor – always take seeing the northern lights as the cherry on top of your trip.
4. Choose the season for your holiday according to your preferences and needs – are you aiming for an arctic winter getaway with ever-dancing lights above your hot tub, or would you rather have more hours of daylight and warmer temperatures for exploring the country's various sights and activities?
JOIN US ON A NORTHERN LIGHTS EXCURSION