Free cancellation
You'll receive a full refund if you cancel at least 24 hours in advance of most experiences.
Electronic voucher
Instant confirmation on your device.
Best price guarantee
No hidden fees, best value for money.
Become a true northern lights expert, with our 2 for 1 Aurora Tours!
Welcome to an unforgettable adventure where science, wonder, and the celestial dance of the northern lights converge. Explore our museum and embark on a northern lights tour, all in one package.
Our interactive exhibits and multimedia presentations will take you on a mesmerizing journey, unraveling the secrets behind this enchanting natural phenomenon. Additionally, you'll have the opportunity to perfect your photography skills with our Northern Lights photo simulator and learn to adjust your cameras and phones to capture stunning photos. Our team of experts will be on hand to enhance your experience, answering your questions and ensuring an exciting visit for visitors of all ages.
As the sun sets and darkness falls, venture out into the Icelandic wilderness on a breathtaking northern lights tour. Far from the city lights, you'll have the best chance to witness the ethereal dance of the Aurora painting the night sky with vibrant colors.
Book Now and Secure Your Adventure: Don't miss this once-in-a-lifetime opportunity to learn the secrets of the northern lights at Aurora Reykjavík and witness the awe-inspiring spectacle of the dancing lights – all in one ticket!
Secure your 2 for 1 experience and get ready for an extraordinary journey into the beauty and mystery of our planet's skies.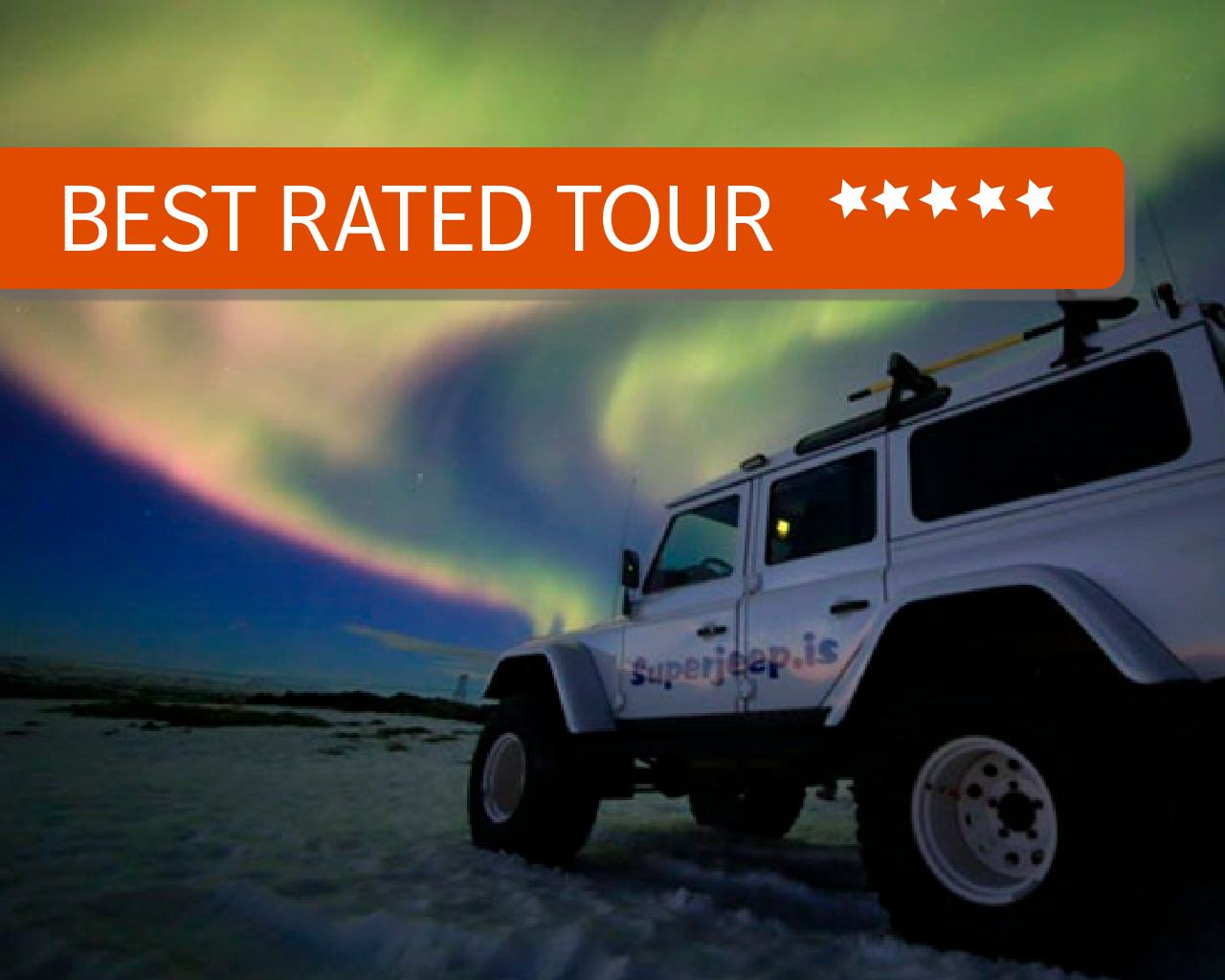 AURORA REYKJAVÍK
& SUPERJEEP NORTHERN LIGHTS TOUR
HIGHLIGHTS
Guided premium Northern Lights tour by superjeep
Admission to Aurora Reykjavík included
Free quality photos
Homemade hot chocolate
Free Retry if lights are not seen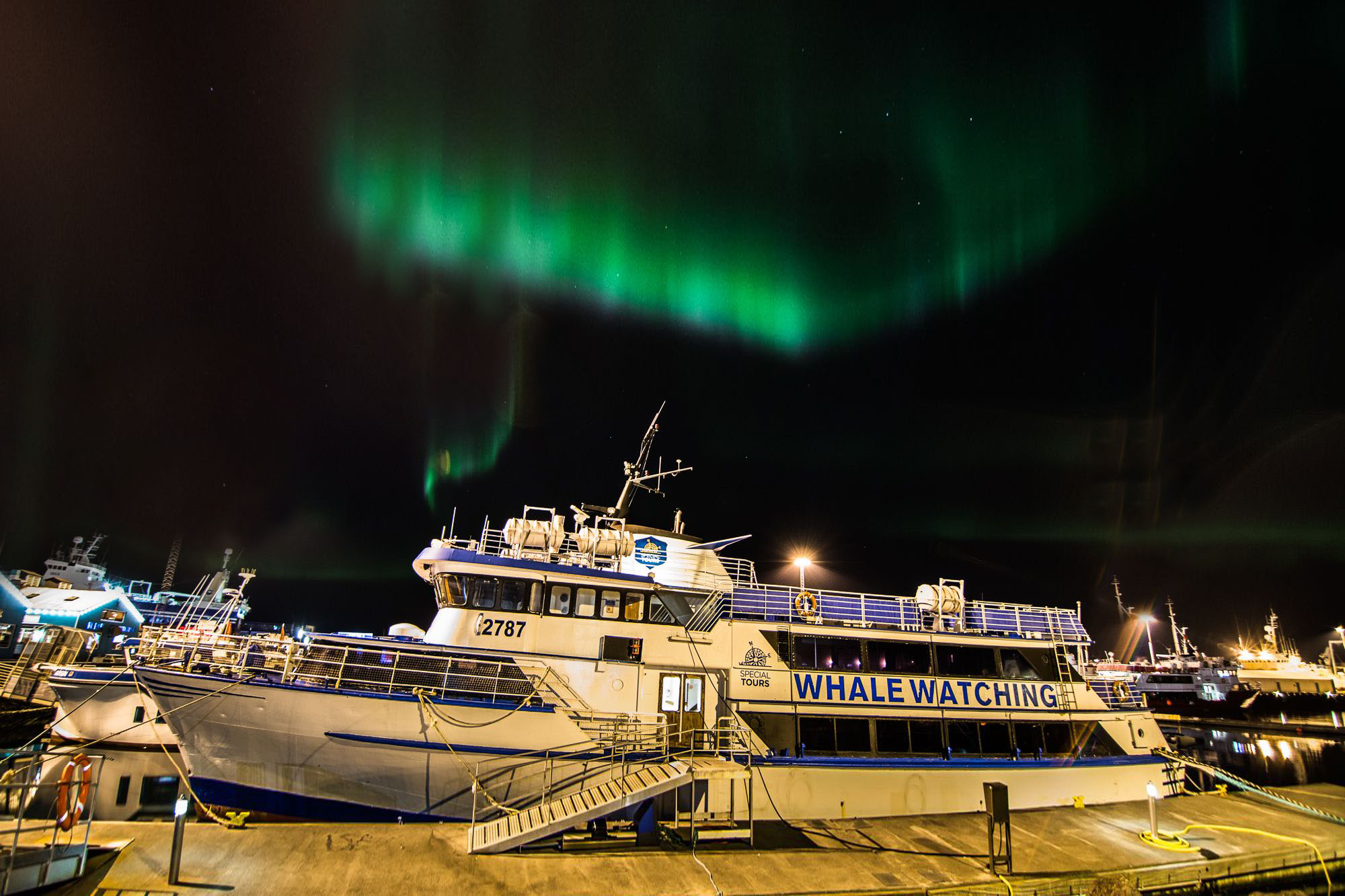 AURORA REYKJAVÍK
& NORTHERN LIGHTS CRUISE
HIGHLIGHTS
Admission to Aurora Reykjavík any time
Easy access
Toilet facilities and bar + free WIFI on board
Pick-up available
Free retry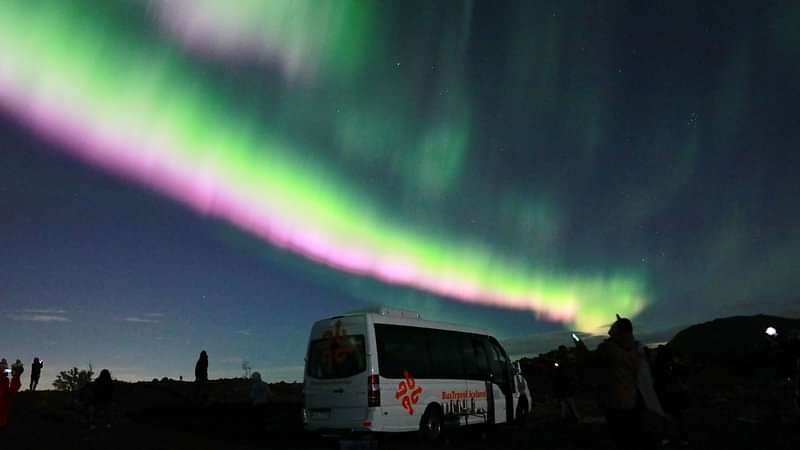 AURORA REYKJAVÍK &
NORTHERN LIGHTS MINIBUS TOUR
HIGHLIGHTS
Admission to Aurora Reykjavík included
Fully guided tour
Small group experience
Pick-up/drop-off included
Hot chocolate