Whale watching via Reykjavik Sailors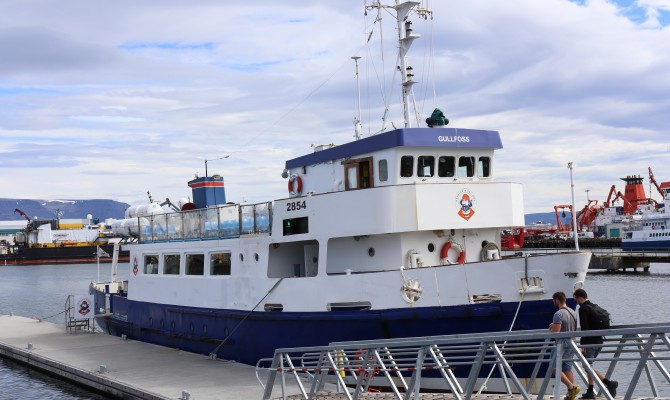 Whale watching tour description
Experience the best Iceland has to offer with spectacular whale watching opportunities. Our tours are a unique experience and we do our best to make this a lifetime experience for you.
All the year around you'll be able to see a variety of whales by the coast, from the Minke and Humpback whales to White Beaked Dolphins and Harbour Porpoises. The high peak season for whale watching is from April to October, but of course the ocean is always full of adventures. You can see all the other aquatic species, all sorts of wildlife and at the same time enjoy the splendid scenery around the coast of Iceland.
 We are conveniently located at the old harbour which is downtown Reykjavik. Whale Watching tours depart at 8:45 /12:45 from Hlésgata (our office is at the waterfront) or you can also join the tour at 9:00/13:00 at Harpa Concert Hall (pier behind Harpa). Choose the most convenient location for you.
NOTE: You should schedule to be at our departure points 10-15 minutes before scheduled departure.
Season
all year
Duration
3-3.5 hours
Departures
8:45 / 12:45
Experienced, friendly and professional guides
Warm floatation overalls!
Heated indoor cabins with toilet facilities
Free Wi-Fi on board
If there are no sightings on the tour you will get another ticket to join us on the next available day.
Seasickness tablets available
You may also like