Northern Lights Diary
Follow us on our Northern Lights trips!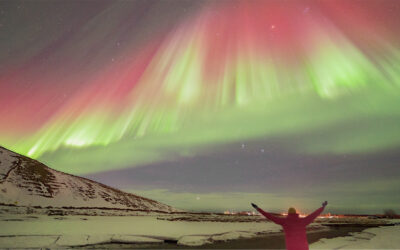 Last weekend, people in Iceland witnessed an extremely rare phenomenon: The so-called blood aurora, strong red auroral displays clearly visible to the bare eyes. Watch the phenomenal video, captured by Grétar Jónsson, owner and founder of Aurora Reykjavik, the Northern lights Center, and Katarina Raker, photographer.
read more