Have you ever been dancing under the northern lights at the edge of basalt cliffs next to the arctic ocean?
Nothing but you and Lady Aurora, enlightened by the lighthouse whose light guides the Nordic fisherman back to the safe harbour…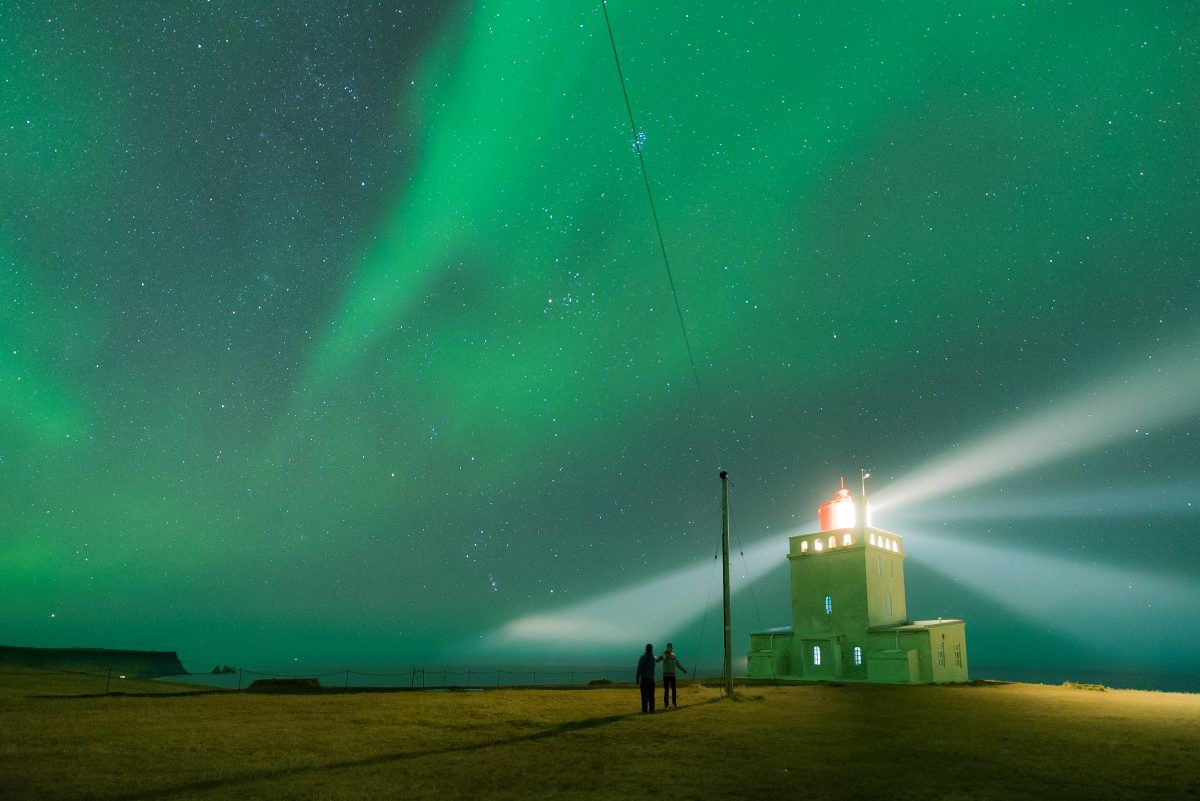 Can´t catch the Northern Lights? Visit us at our Northern Lights Center – where the lights are always on display!
Aurora Reykjavik - The Northern Light Center