The lights are back!
Earlier than usual, we experienced tonight the first Aurora after a couple of month midnight sun.
A KP2 solar storm was predicted, and we have been observing the sunspot for a couple of days… will it be dark enough already?
Yes, it was! Still a bit fainted, but anyway a beautiful display that occured between 12 and 1.30 am while we have been capturing in heavy wind conditions.
So this is the official start of the season 2017/18 – happy hunting everyone! We hope to see you in Iceland soon!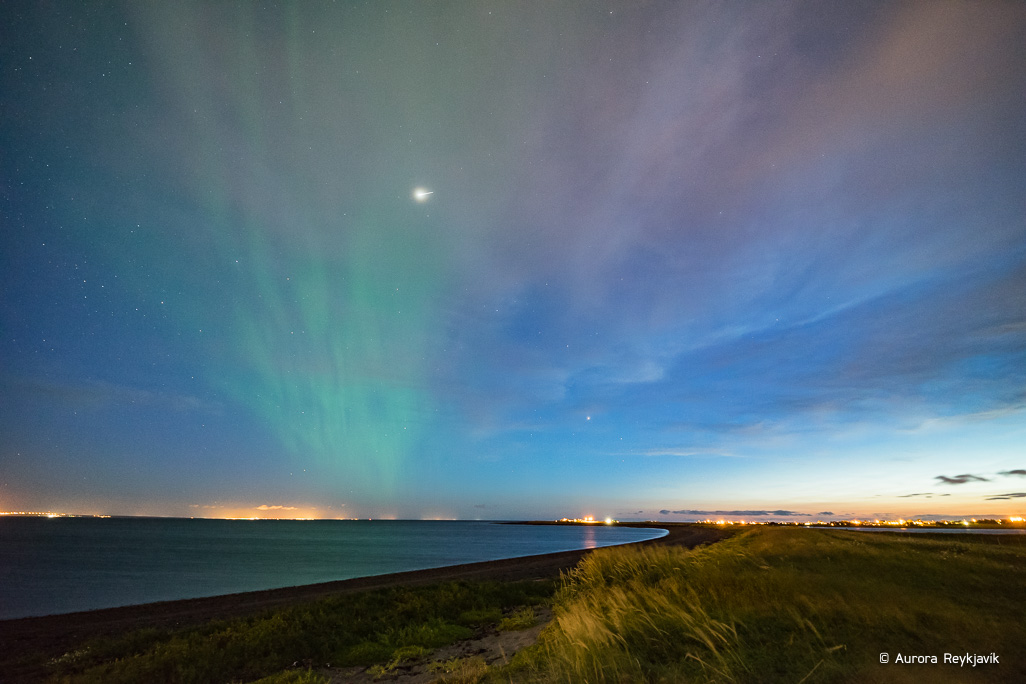 Can´t catch the Northern Lights? Visit us at our Northern Lights Center – where the lights are always on display!
Aurora Reykjavik - The Northern Light Center