THE ICE CAVE UNDER THE VOLCANO – KATLA ICE CAVE TOUR FROM REYKJAVIK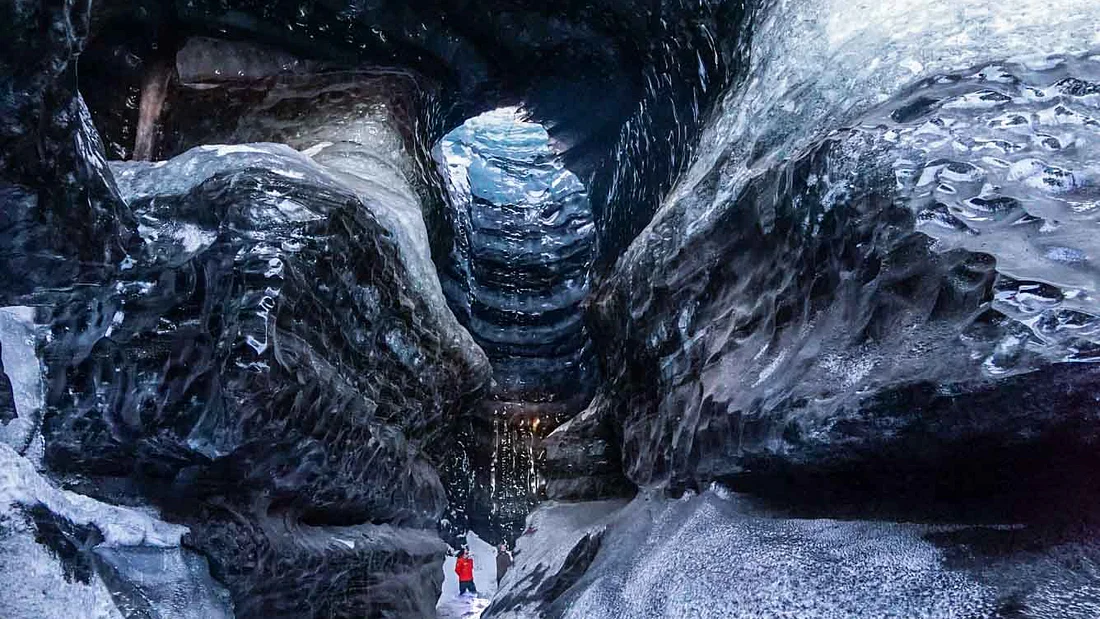 This Katla Ice Cave tour will take you to one of the most fascinating places in Iceland.
We'll begin Katla Ice Cave Tour from Reykjavik. You will be picked up in a Mini-bus from central Reykjavik.
After you are picked up the adventure is ready to start!
We will be driving on road number 1, but will soon turn to no-man´s-land! You will be amazed as we drive by the mountains and glaciers all around us.
You will be taken up to the base of the Kötlujökull glacier, where the view in front of you will be simply breathtaking: layers of different colored ice creating a striped pattern on the glacier will reveal thousands of years of history right before your eyes!
Your knowledgeable guide will tell you all about it and about the Katla Ice Cave itself that you will visit shortly afterward a small hike. This will be both educating and exciting experience all at once!
On the way back to the capital, we will stop by the waterfalls Skogafoss and Seljalandsfoss. Skógafoss is located in the beautiful Skógar area and is also the inspiration to dozens of folklore tales. We will also stop at the stunning Seljalandsfoss waterfall, on the Seljalands River which flows all the way down from the famous volcano, Eyjafjallajökull!
We'll arrive back in Reykjavik around 8:00 p.m.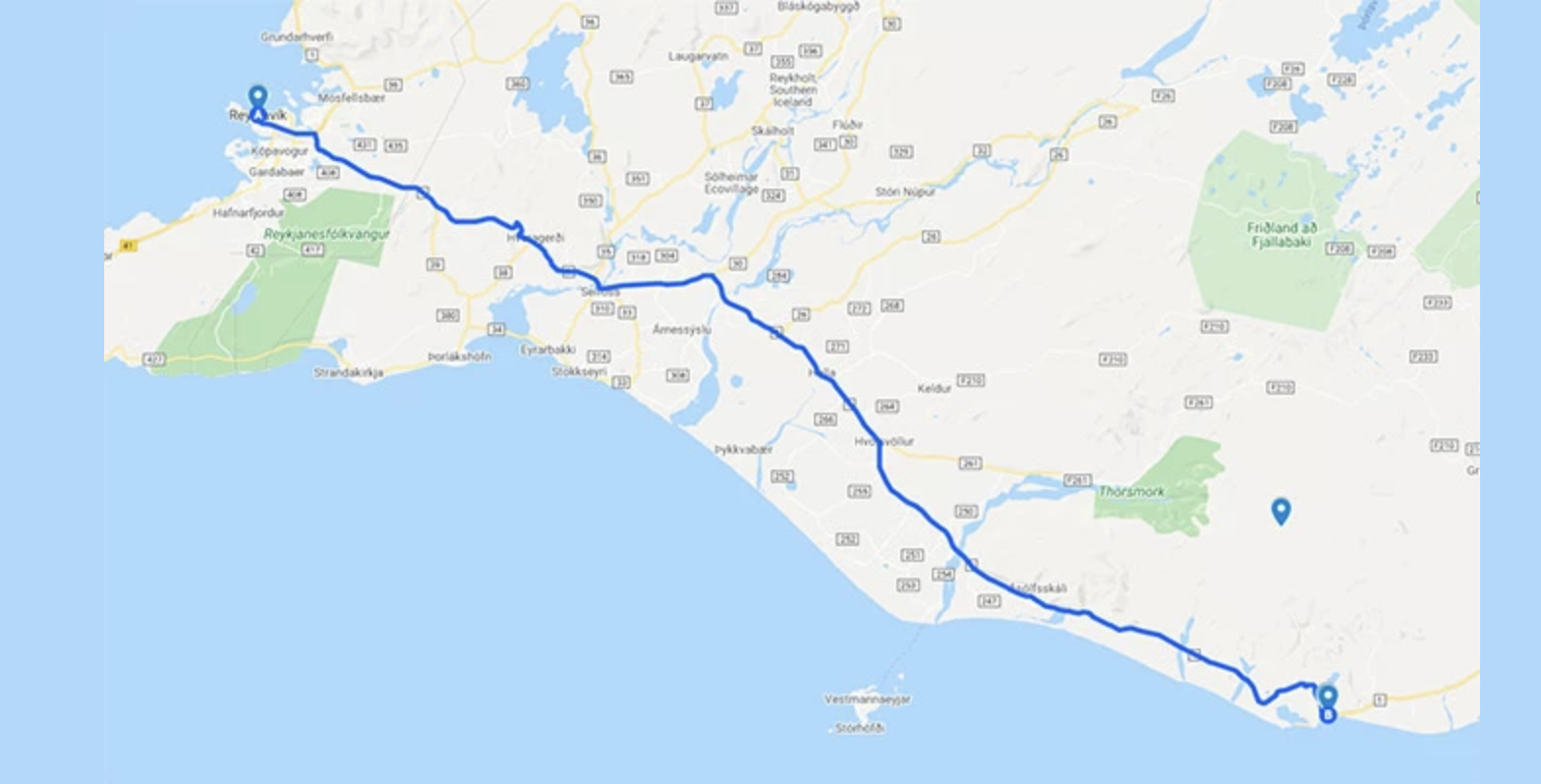 Tour Highlights:
Small Group Experience
Scenic Super Jeep Ride
View Over Myrdalsjokull
Visiting a Natural Ice Cave (Katla)
Expert Info on the Ice Cave
Skogafoss & Seljalandsfoss Waterfalls
Duration:

11 hours
Trip difficulty:
2/5, easy
Disclaimer: All day trips are undertaken on the responsibility of its participants. Arctic Adventures does not assume any responsibility for accidents which are caused by its customers or can be traced to their own actions. Participants have to sign a waiver before undertaking all trips stating that they realise that all outdoor activities carry an inherent risk.
Cancellation policy
We will charge a cancellation fee of 100% if booking is cancelled 1 day or less before event
Transfer from Reykjavík
Super Jeep Ride
Visit to a Natural Ice Cave
Crampons for Walking on Ice
All Required Safety Equipment
English Speaking Licensed Adventure Guide
Exclusions
Food and beverages are not included.
What do I need to bring?
Warm clothing, waterproof jacket and pants, hiking boots, head-wear and gloves.
You may also like