Into the glacier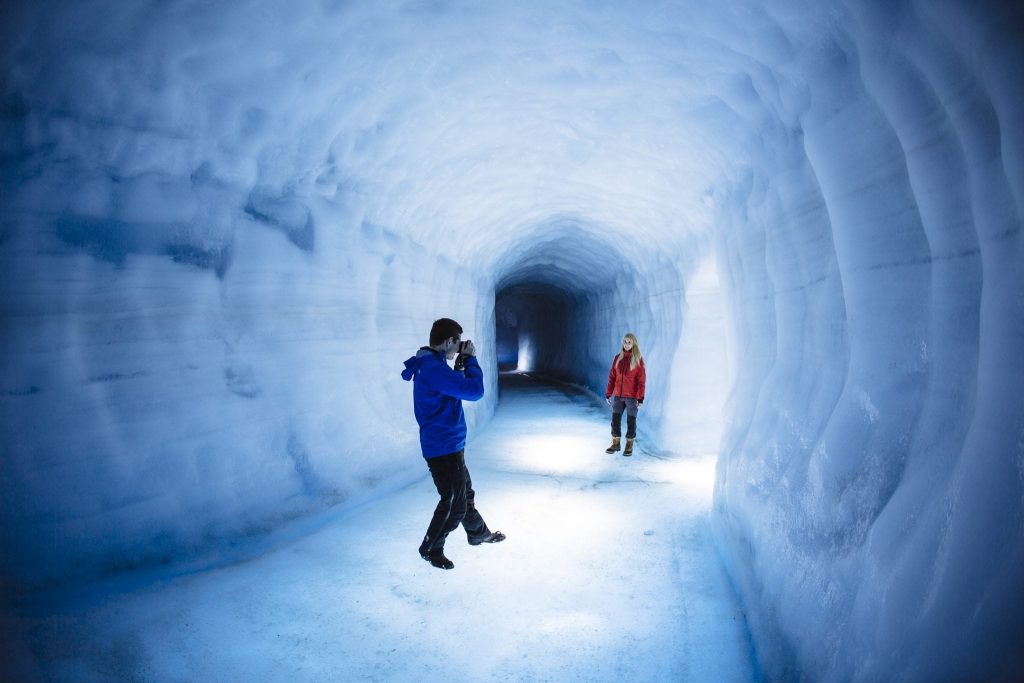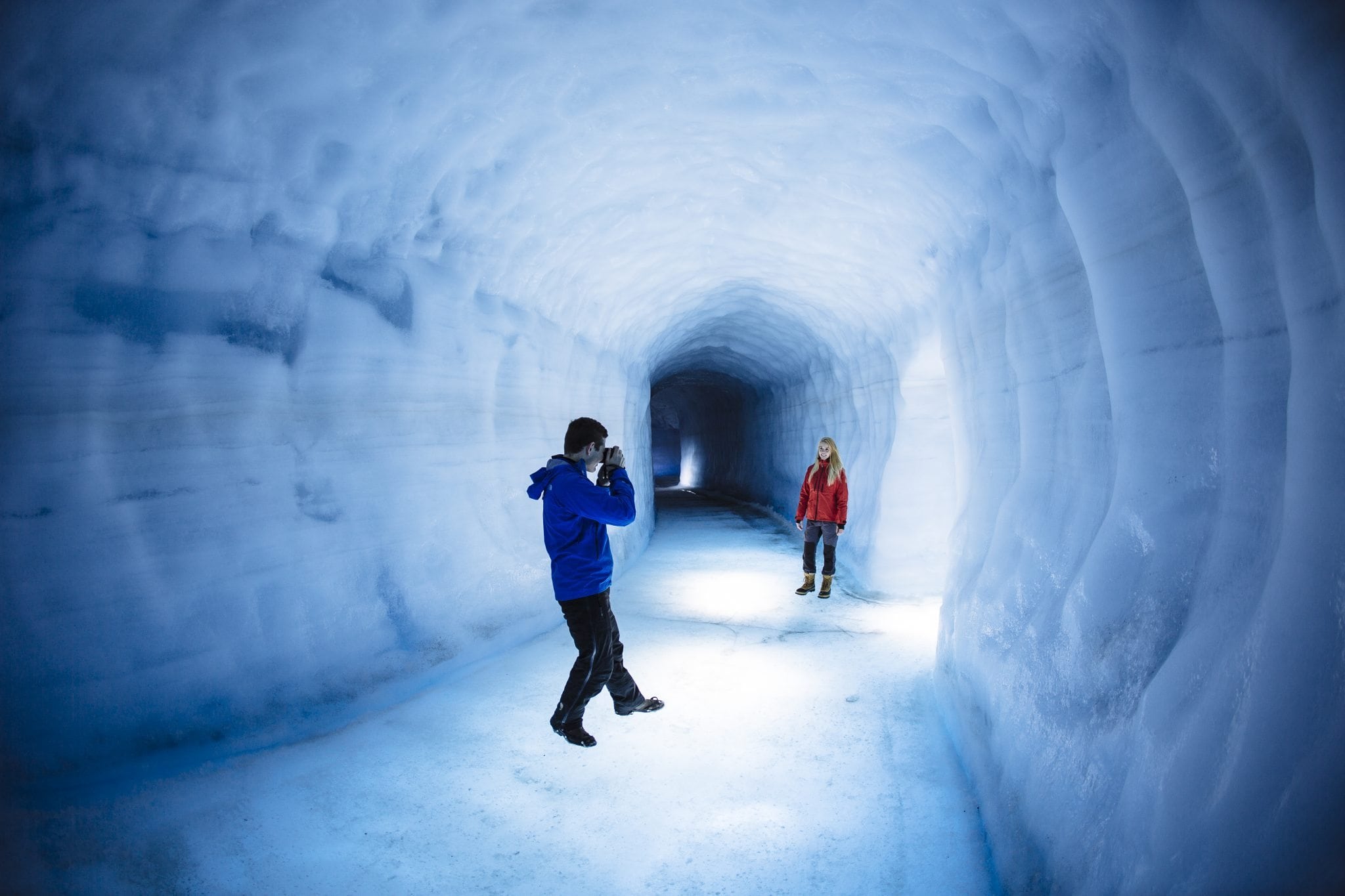 INTO THE GLACIER TOUR 
9-10 hours
Departs from Reykjavík
This day tour gives you the opportunity to enjoy a day full of adventures, departing from Reykjavik in our comfortable coaches. You will get the opportunity of a lifetime to enjoy one of the world's greatest wilderness; Iceland's second largest glacier – even from the inside! Never before the Langjokull ice caves, has anyone been able to see the beautiful blue ice at the heart of an ice cap glacier. No doubt this will be a truly memorable day.
The drive to Langjokull glacier is very scenic and on the way, we make a stop by Hraunfossar waterfalls. "Hraun" in Icelandic means lava and the lava at Hraunfossar waterfalls actually came from one of Langjokul glacier's volcanic eruptions ages ago. At Langjökull glacier's edge, specially modified glacier vehicles will take care of the ride up to the glacier and to the ice caves – and what a ride it is! On the giant glacier itself, you will have time to enjoy the stunning environment and view. The walk INTO the glacier itself takes around one hour and is operated with highly experienced English speaking guides.
MANDATORY: WARM CLOTHING – even in summer, don´t forget it's a glacier!
Recommended clothing and equipment:
Waterproof shoes and warm socks. Because cold toes just take away all the fun!
Base and mid layer clothing
Waterproof and warm coat
Hat & gloves – easy to take off.
Sunglasses – sun on the glacier shines very bright when it shines…
Camera – for those indescribable moments. We love to see your good time in Langjokull – please share! #intogheglacier
Ice Cave Adventure day tour with Reykjavik Excursions
Stop at Hraunfossar, Husafell and Langjokull glacier
Tour to the ice caves on Langjokull glacier with a specially modified glacier vehicle
Entrance into the glacier
English speaking driver/guide/audio guide
Free WiFi in glacier vehicles
Drop off at your hotel in Reykjavik