VOLCANIC UNREST ON REYKJANES PENINSULA – IT IS SAFE TO TRAVEL TO ICELAND
Are you planning a trip to Iceland but are worried about a possible eruption on Reykjanes peninsula?
Here's all you need to know!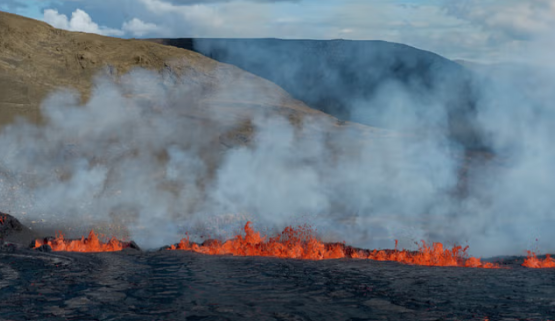 WHAT IS HAPPENING IN ICELAND?
Over of the past few weeks, Reykjanes Peninsula has experienced volcanic unrest, with intense earthquakes in the Grindavík area.
An eruption is deemed possible and the situation is closely monitored by scientists and authorities.
A NEW GEOLOGICAL PHASE
Earthquakes and eruptions are not a rare occurrence in Iceland, due to Iceland's location on the Mid-Atlantic ridge.
Ever since 2021, Reykjanes peninsula has witnessed a new geological phase, with 3 eruptions in 3 years, the first ones in the area in about eight centuries.
The 2021, 2022 and summer 2023 eruptions all took place in uninhabited areas of the peninsula and posed no threat to life nor infrastructure in the area.
THE SITUATION AROUND GRINDAVÍK
The new volcanic unrest, started in late October and currently ongoing, has instead been taking place in proximity of the coastal town of Grindavík.
For precautionary reasons, the town was evacuated. As of November 23rd, the alert level has been reduced from "Emergency" – the highest warning level -, to "Danger".
It now looks less and less likely that an eruption will take place in Grindavík. There is still a possibility an eruption will happen, but most likely between Hagafell and Sýlingarfell.
LIMITED AREA AFFECTED
It is important to stress that the area affected by the current volcanic unrest is limited to a small portion of Reykjanes peninsula, spanning only a few kilometers.
Road closures have been enforced and no traffic is allowed to enter the area considered at risk.
For precaution, the worldwide renewed Blue Lagoon – not at the epicentre of the current unrest, but located few kilometers away from Grindavík – is currently closed until further notice.
No other towns, roads or tourist attractions are affected by the unrest.
Iceland has one of the world's most effective volcanic preparedness measures and the situation is closely monitored and constantly evaluated according to the best scientific data available.
IT IS SAFE TO TRAVEL TO ICELAND
As the area affected by the current seismic swarm is circumscribed to a limited part of Reykjanes peninsula, the rest of the country is unaffected and Iceland continues to welcome travellers.
Travelling to Iceland it is not just possible but also perfectly safe.
Even in the case of an eruption on Reykjanes peninsula (and we'd like to remind that NO eruption has started – as of November 15th), no risk would be posed to people and infrastructure in the rest of the country.
FURTHER INFORMATION
For the most updated – and reliable – information regarding the volcanic unrest in Iceland, we recommend not to rely on international media coverage, as their tone and approach can contribute to misinterpreting and amplifying the events.
Instead, we encourage travellers to follow official Icelandic channels:
AURORA REYKJAVÍK IS OPEN – GREAT AURORAS EXPECTED THIS WINTER
Aurora Reykjavík, located in the Icelandic capital, is far from the epicentre of the unrest and regularly open daily from 9 to 21.
The northern lights season is in full swing and predictions for the winter are exceptionally good, as we have reached the solar maximum for the current solar cycle.
Iceland is one of the prime spots for aurora sighting in the world and a unique, diverse destination.
Don't miss your chance to see the best northern lights in a decade and travel safely to Iceland, we look forward to welcoming you!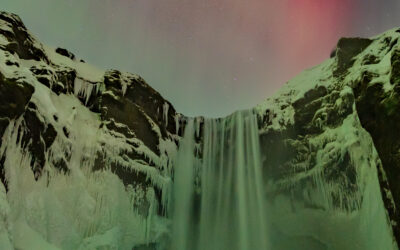 Are you ready to witness the awe-inspiring beauty of the Northern Lights? There has never been a more perfect time than now! Forecasters are buzzing with excitement, predicting an exceptional Northern Lights season not only for this year but also extending into the...
read more