Northern Lights Photography Tour via Arctic Shots
Join Arctic Shots for the most unique and memorable Aurora/Nightscape photography tours you will ever experience!
We will take you to personally scouted locations for the best chance to see the Northern Lights and the nightscape of Iceland. With us, you will also learn how and where to enjoy and photograph the fabulous nightscapes of Iceland and the colorful dance of the Aurora Borealis.
Our guides are professional photographers and certified guides by the Icelandic Tourist Board.
After we pick you up, we head out on the hunt of a lifetime, visiting the best locations within a 45km/27mi radius of Reykjavik. The final choice of location depends on weather, wind, cloud cover etc.
You will learn about the required equipment and camera settings, and how to prepare for the right moment and judge the strength of the Aurora to make sure you bring home the best possible shot. If conditions permit, we may also take a swing at the Milky Way, specific stars, do a bit of light painting and even play with steel wool. With us you will get an unlimited access to our tips, tricks and our personal knowledge/experience of nighttime photography.
Experience the emotions that only the Northern Lights and the Icelandic skies can generate. Come and join us, bring your camera and get the shots of a lifetime!
Availability: 15th of August – 15th of April
Duration: 4-6 hours.
Vehicles: All of our vehicles are modified 4x4s
Departure: Usually at 8pm but we will confirm the pickup time when we confirm the tour.
You need a tripod to photograph the aurora borealis. Tripods are only available if ordered in advance. Tripods are available for rent at 2.500 ISK per tripod.
We understand plans can change. So be assured that there will be a full refund for cancellation up to 30 days before your tour.
Personal experience with a small group (only 1-12 people per tour)
Pickup and dropoff at your accommodations in the Reykjavik area
Personal guidance from a professional photographer
Hot chocolate to warm you up
A shot of our signature spirit for those that want something stronger
Photos of you with the northern lights taken by a professional photographer
Photos of the northern lights taken by a professional photographer
A variety of low light photography (lightpainting, steel wool, sparklers etc.). These varie from tour to tour. If you have something specific you would like to try out, let us know during the tour and we will make it happen!
Terms and conditions
Aurora strength depends on solar activity in the days prior to the tour and we do our tours based on those readings. The Icelandic weather is famous for being constantly changing with cloud cover effecting our view of the sky, stars and of course the Northern Lights. With that in mind, we do read into 3 different weather reports in the days before tours and decide on locations based on these predictions. That is why we cannot guarantee that we will catch lights, but with us you will maximize your chances and be in the right spot to photograph them when they show up.
We offer a second try if we are unable to catch the lights on the first night (valid for up to 2 years from tour date)
We will contact you the day before the first possible tour date or in some cases after 6pm (18:00) on the first possible tour date to let you know if the tour is on or not. 
IF WE ARE FULLY BOOKED, WE CAN PUT YOU ON A RESERVE LIST ON REQUEST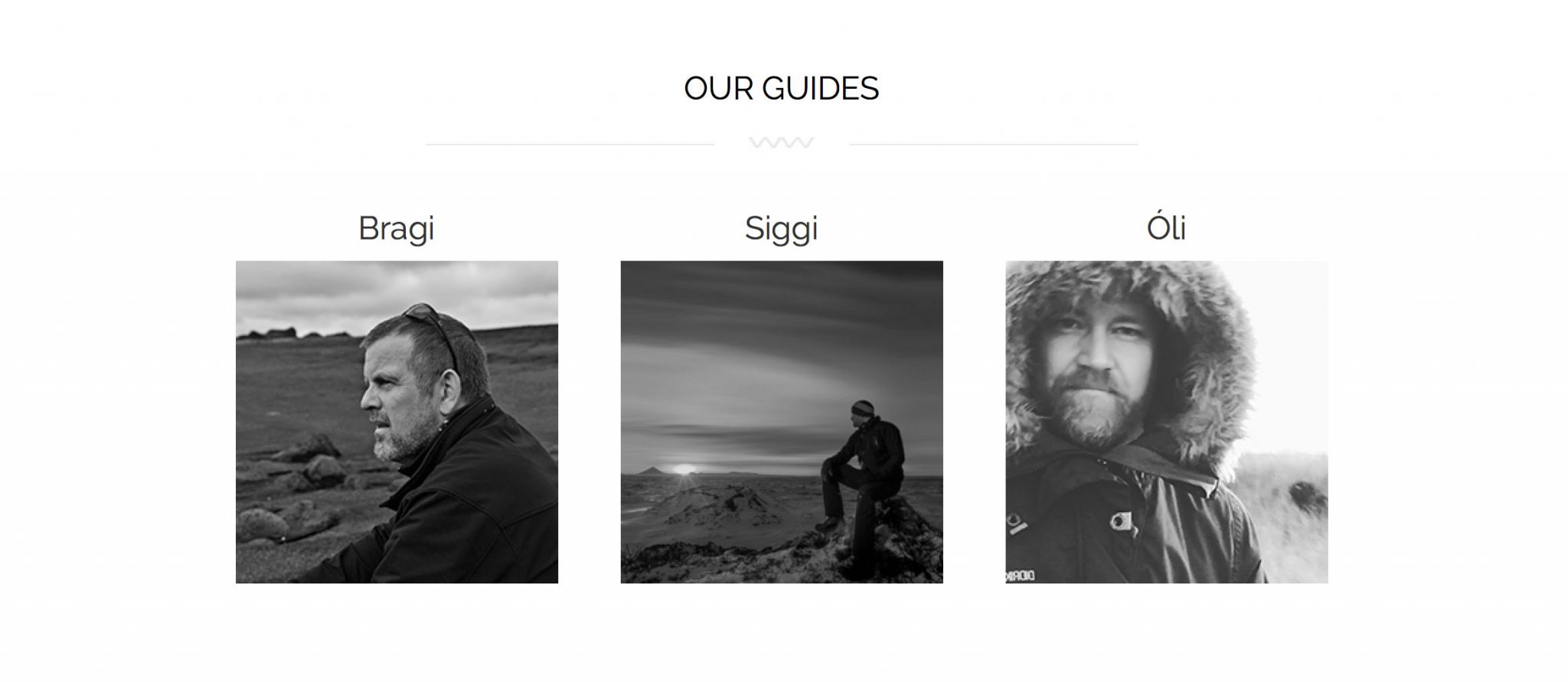 You may also like