NORTHERN LIGHTS BUS TOUR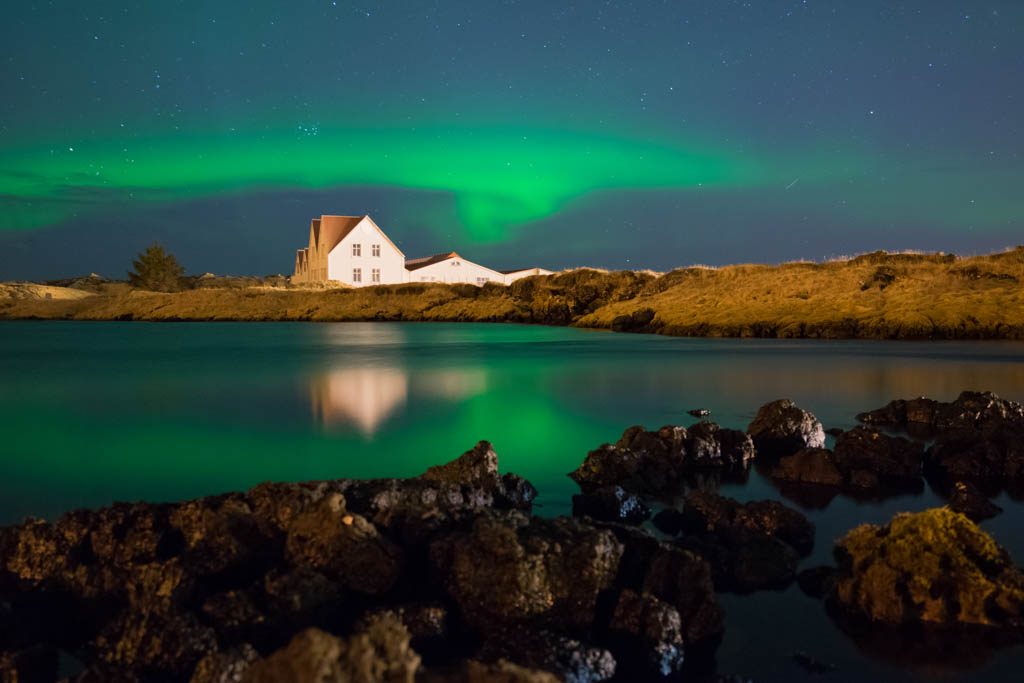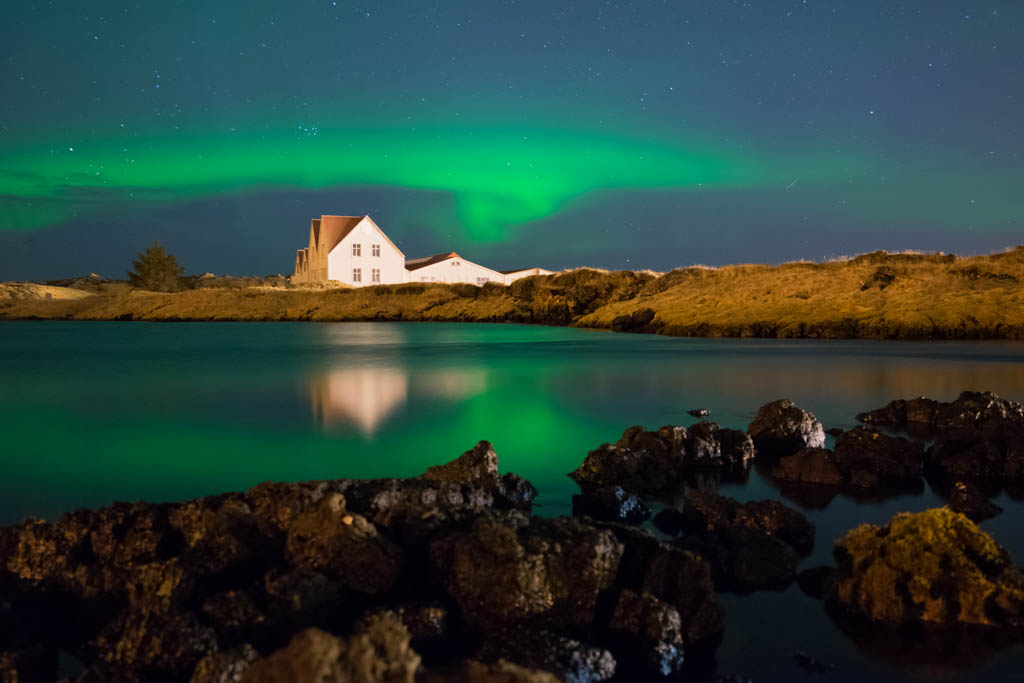 Your night of northern lights hunting will begin with our fast and efficient pick up service. While the sun may set early in the Icelandic winter we won't leave you waiting for long, all you need to do is let us know where you are staying or the nearest pick up point and we will handle the rest.
But our tour also comes with an extra bonus! When you book one of our tickets for the Northern Lights you are able to head over to the 'Aurora Reykjavik' Northern Lights museum and gear yourself up for the lights with the assistance of their expert knowledge and state of the art display technology. We will then make your evening even easier by picking you up from the museum for your tour, you just need to get in touch with our customer support team to let us know that this is where you will be.
When everyone is on board we will begin our hunt by driving out of the city which has far too much light pollution for any good viewings. Instead, we will be going into the darker countryside.
Unlike our other tours, the Northern Lights tours do not have a set number of stops or even a set location that you travel to. What will happen is your driver will choose the location at the start of the tour based on their own expert knowledge and details from the various weather mapping services we use to track activity. 
They will be looking for an easy to access location with minimal cloud coverage and limited light pollution. As they drive they will share with you facts and stories about the Northern Lights to prepare you for what you will hopefully get to see. When they find the right spot you will have an opportunity to get off of the bus and walk around simply enjoying this natural masterpiece. You will also have plenty of time to take pictures and your guide will be able to help you set up your camera to get the best pictures you can.
Depending on the weather conditions you may stay in one location for the evening or move to several locations. We will do everything we can to make sure you get to see the lights.
Not every night can be a winner though and despite our best efforts and planning the lights may not always appear. In the unfortunate event that no lights appear on the evening, your guide will make an official decision on if the tour was successful or not. If unsuccessful you will be encouraged to get in touch with our customer support team as we will happily rebook you to another evening for any time so that you can try the hunt again! Details of how to do this will be supplied by the guide but the offer for rebooking is valid for up to three years from the date of your tour departure.
After the night has ended, you will be brought back to Reykjavik and returned to your drop off point where your Icelandic adventure can continue
This tour can vary in length depending on weather conditions on the evening but will be on average three to four hours long.
Duration: 4 hours
Departure: 20:30 and 21:30
Special fares: 8-15 years 50 % off
Language: English
Available: late August to mid-April
 Don't forget: warm clothing and good shoes
 Make sure to note down your pickup times and departure times. Pick up can take up to 30 minutes starting from the time on your ticket. Please wait at your hotel / guest house in this time span. We collect our guests with several mini buses, so please be aware that you may need to change busses at a meeting point before the tour begins! 
 Please note, children under the age of 8 are not permitted on this tour.
Bus tour 

Professional English speaking tour guide

Aurora Museum Reykjavik entrance ticket (safe ISK 1.800)

Free retry in case no lights are seen
You may also like