2 Day Winter Highland Adventure & Northern Lights
Join us on one of the most stunning and fun winter adventures Iceland has to offer!
The Icelandic highlands are amazing during winter, but extremely difficult to reach, as you need specially equipped vehicle and experienced guides. The Highland Winter Adventure on an intense immersion in the Icelandic highlands in winter, without missing out on the island's most popular attractions.
Þórsmörk is one of Iceland´s best spots to observe the northern lights, with its stunning landscape and no light pollution in the way.
Departures & Availability
Departure from Seljalandsfoss at 10:20
Optional: departure from Reykjavík at 8:00 on day 1
Departure from Þórsmörk at 14:00 / Reykjavík between 18:00 and 19:00 on day two
Available 15th of October – 30th April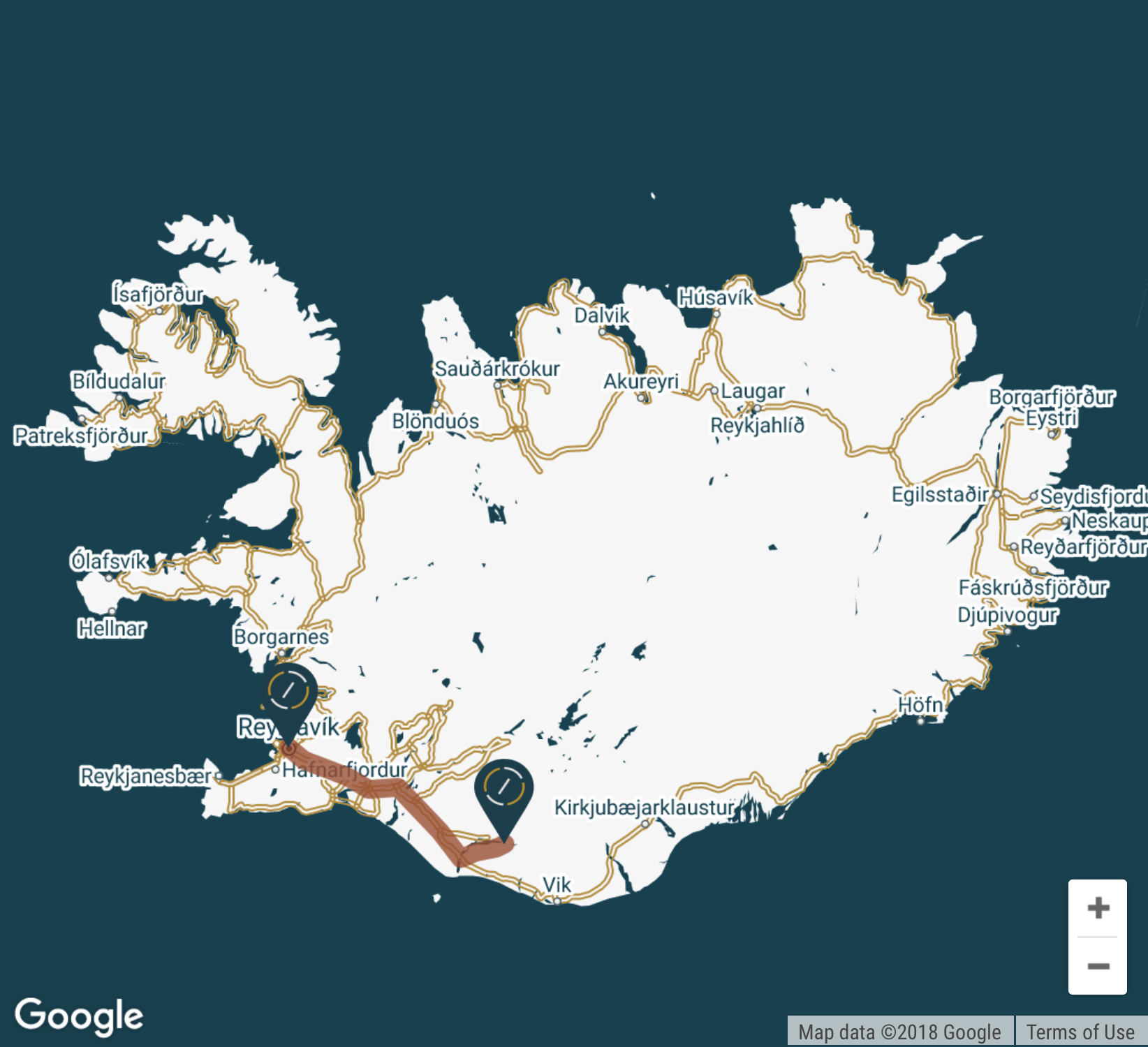 Itinerary
Day 1: Upon arrival at the Volcano Huts, we start by having warm soup for lunch before we head out for a 1,5 – 2 hour guided hike, where you will enjoy the best panoramic views of the Þórsmörk and Eyjafjallajökull area. If you would feel like walking a bit further or you would prefer to hike on your own, then we will give you a map and directions to follow the hiking trails in Þórsmörk. Returning to the Volcano Huts you will find the sauna, showers and pool waiting where you can relax after your walk. After dinner, we might enjoy clear skies throughout the evening to view the stars and the Northern Lights from around the campfire.
Day 2: Following breakfast, you are free to wander out to explore more of Þórsmörk before leaving Þórsmörk in the early afternoon. On our way back from Þórsmörk, we drive across the rivers, down the valley and onto the main road from where we head towards Reykjavík with short stops along the way.
4×4 return tour from Seljalandsfoss to Volcano Huts
Accommodation in small double or single rooms with made up beds, shared bathrooms
Lunch upon arrival, dinner, and breakfast
Complimentary drink with dinner or by campfire
Complimentary coffee and tea while on location
Optional guided walks with snowshoes around the Þórsmörk Nature Reserve
Snowshoes & hiking poles
Trailmap of the Þórsmörk Nature Reserve
Campfire
LavaSPA – Sauna, showers & outdoor pool (32°C)
Terms and Conditions
Note
The Northern Lights are a natural phenomenon and beyond our control. They are visible in Iceland from September through April but visibility is subject to Northern Lights activity and cloud coverage
Due to weather and/or road conditions we might have to alter the itinerary
Reservation is necessary
Not included in this tour
Personal Travel Insurances
Additional activities
Entrance fees unless otherwise stated
Any services not listed under list of included items
You may also like