THE 10 BEST NORTHERN LIGHTS ACCOMMODATIONS IN ICELAND IN 2021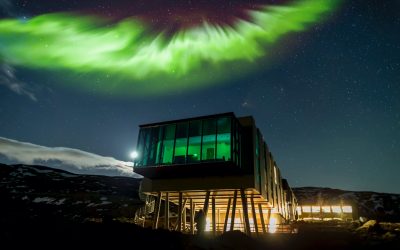 Seeing the northern lights dance in the Icelandic sky is every traveler's dream. Although the phenomenon can be seen anywhere around the country, light pollution sometimes spoils the view.
By opting for a full-comfort countryside northern lights stay, you will maximise your chances of success – literally at your doorstep.
Here are our 10 favourite country accommodations for seeing the northern lights in 2021.