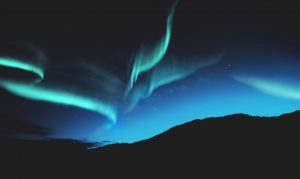 Experience the Northern Lights in Iceland like never before.
Our ticket provides free admission to the Aurora Reykjavik the Northern Lights Center where you can find stories and legends from around the world, know some scientific facts about aurora phenomenon. You can delight in exceptional shots from top Icelandic photographers and learn how to set up you camera to take a perfect picture.
Imagine if Mother Nature herself would shoot fireworks and lighten up the sky, a moment so beautiful it leaves you out of speech, almost out of breath. We would love to take you on a special Iceland northern light tour away from the shine of the city to a place where you can truly see the northern lights dance around in the sky.
Be sure to book in time for best opportunities.
If there are no sightings on the tour you will get another ticket to join us on the next available day.
All of our tours are subject to weather conditions and sightings cannot be guaranteed. We reserve the right to cancel the tour due to bad weather conditions.
Book Now!
Loading…